Bioinert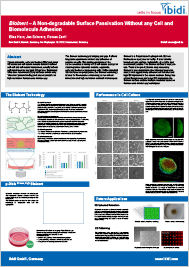 Bioinert – A Non-degradable Surface Passivation Without any Cell and Biomolecule Adhesion (PDF)
Presented at the International Conference on Biofabrication 2018, Würzburg, Germany.
Impedance-Based Assays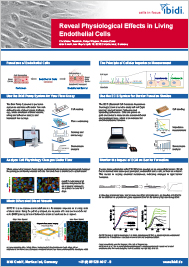 Reveal Physiological Effects in Living Endothelial Cells (PDF)
Presented at the UK Cell Adhesion Society Meeting 2018, London, UK.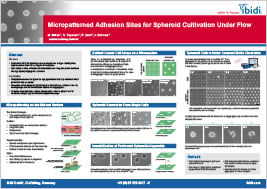 Micropatterned Adhesion Sites for Spheroid Cultivation Under Flow (PDF)
Presented at the Annual Meeting of the Biophysical Society 2020, San Diego, USA.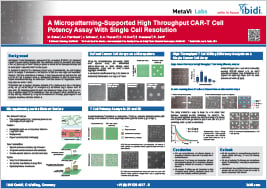 A Micropatterning-Supported High Throughput CAR-T Cell Potency Assay With Single Cell Resolution (PDF)
Presented at the ASCB|EMBO Meeting 2019, Washington DC, USA.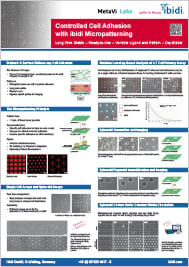 Controlled Cell Adhesion With ibidi Micropatterning (PDF)
Presented at the µTAS Conference 2019, Basel, Switzerland.