"It's exciting to be part of a team that turns inventions into innovations. I am motivated by the fact that our products help scientists understand how serious diseases arise and how they can be treated."
As a co-founder and general manager of ibidi, Valentin is responsible for the production, finance, and organizational structures. He heads the company together with co-founder Roman. Valentin studied physics at the University of Heidelberg and earned a PhD in physics at the Technical University of Munich in the department of Professor Sackmann. It was there that he met his co-founders Roman and Ulf in the research group of Joachim Rädler, and where the idea for founding ibidi was born.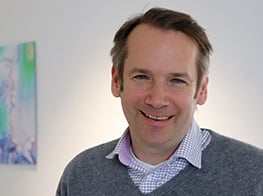 "I am excited about science. My passion is to translate new technologies into innovative products for cell-based research. The best part of my job is learning about the challenges of recent experimental biology when talking to scientists, and then figuring out ways to overcome those challenges."
Roman is one of the co-founders of ibidi, and together with Valentin, he leads the company. He has invented most of the ibidi products and is responsible for R&D and commercialization. Roman studied physics at the Technical University of Munich, then continued his PhD studies in biophysics there in the department of Professor Sackmann. Together with his PhD colleagues Valentin and Ulf, and their group leader Joachim Rädler, he co-founded ibidi in 2001.
"I love interacting with people to discuss their technical needs and the potential solutions. My main role at ibidi is to connect ideas, projects, and the necessary stakeholders. Hence, I am a liaison between projects, researchers, and companies, making sure no opportunity for a collaboration is missed. The goal that drives me is to visualize ideas and to translate them into a product, either for all potential ibidi customers or as a customized solution."
Ulf studied chemistry at the Martin Luther University of Halle-Wittenberg and at the Swiss Federal Institute of Technology (ETH) in Zurich. Afterwards, he joined the group of Professor Sackmann at the Technical University of Munich, where he did his PhD in biophysics. Besides being an expert in surface chemistry, Ulf is one of the co-founders of ibidi.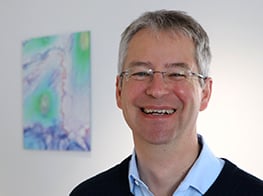 "Bringing together creativity and science in our interdisciplinary team is the best part of being ibidi's Head of Marketing."
Susanne joined the company in 2010 as an ibidi marketing specialist. Along with her team, she is now responsible for ibidi marketing activities worldwide. She has a background in biochemistry and more than 20 years of experience in marketing for life science companies.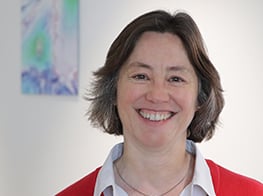 "I am happy to work for an international company that supports scientists worldwide in their research. Moreover, it is motivating to work for a company where the employees can influence their workspace."
Simon has a background in business administration, and has been with ibidi right from the beginning. He is responsible for both the operations and administration teams at ibidi.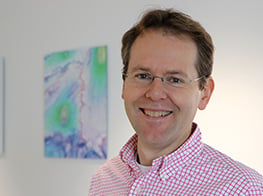 "I'm a dynamic and proactive person, passionate about coordinating, organizing, and advancing solutions. I enjoy working in an exciting environment with great innovative products."
Since joining ibidi in 2018 as an export manager for the order processing team, Daniela has been handling international orders and inquiries. In addition, she coordinates deliveries and shipments worldwide, and manages various logistical issues. Daniela's background is in order scheduling, coordination, and processing. She also has long-time experience in supporting international agents and communicating in a scientific environment.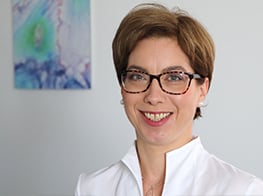 "For me, being part of the ibidi family means working in a team that is characterized by a strong social cohesion that allows us to provide high quality products for research in the field of living cells."
Nina started working at ibidi in 2013 as a master's student. After receiving an engineering degree in biopharmaceutical technology, then a master's degree in biotechnology, she started working in ibidi's product development department. In 2019, Nina took over as the head of ibidi's labware production. Team coordination and production planning are crucial aspects of her job in order to assure the quality and availability of the ibidi labware portfolio. Moreover, leading a team of people from different backgrounds, and taking care of everyone's concerns, are important parts of her daily work.
"I very much appreciate the pleasant working atmosphere and the social contact with my colleagues. I am proud to produce valuable products for researchers around the world."
Mateusz started working in the ibidi production department in 2014, where he is involved in the manufacturing and assembly of ibidi labware products such as the µ-Dishes and µ-Slides.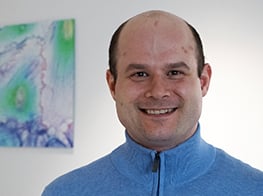 "As part of the ibidi family, I particularly appreciate the exciting work environment. I can fully contribute my skills to our innovative, interdisciplinary team - together, we develop and provide high quality products and solutions for our international customers."
Dajana joined ibidi in September 2019 and is responsible for international distribution management and sales strategy. She supports ibidi's business partners in their efforts to provide the best service for their scientific customers. Dajana has an engineering degree in biotechnology and 11 years of experience in distribution management at a leading service company in the field of genomics.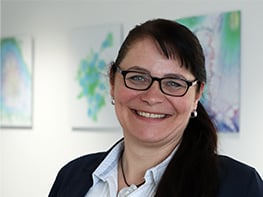 "What I love most about my job here at ibidi is definitely the people I meet and the inspiring, scientific discussions with them. Also, the positive feedback from customers when we set up a new assay together is the best motivation I can wish for!"
Charlotte holds a master's degree in human and molecular biology, and joined ibidi in 2017. She is responsible for technical support and sales in Germany and Austria, and can therefore be found regularly in the labs of ibidi users, giving support and sparking new ideas.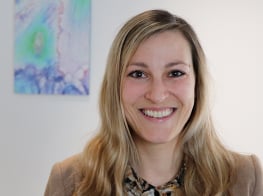 "It is fantastic to lead a team that is so motivated and dedicated. In addition to service and customer friendliness, one of our most important priorities is to communicate intensively with our customers about the latest research trends and experimental setups, in order to always be on the cutting edge."
Peggy has a PhD in stem cell biology and started at ibidi in 2013 as an application specialist in the technical support team. In 2017, she founded the "ibidi Academy," which is dedicated to training distributors and informing scientists about the latest ibidi solutions for cell-based assays. Since 2021, she has been the team leader and manager of the European sales team.