ibidi Paper Award 2023

Immunology Research
ibidi is searching for Early Career Scientists who have made outstanding contributions in the field of immunology research. Three top candidates will be awarded the ibidi Paper Award 2023 for the best publications in this field, and will receive 500 € each. Check out the requirements below and submit your application today for a chance to win!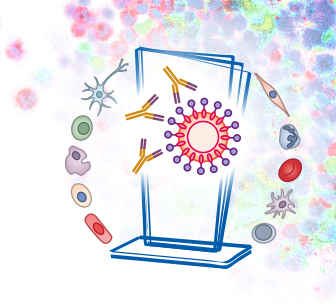 Requirements
Early career researcher (undergraduate, postgraduate student, postdoc, junior investigator, or assistant professor)
First or last author of a paper published in 2022 in the field of immunology research
ibidi product must be cited in the paper
Paper must be published in a peer-reviewed journal
Paper must be in English

To be considered for the ibidi Paper Award 2023, submit your paper to our online contact form by April 30, 2023.
Selection Process
All submitted publications will go through a preselection process performed by ibidi. Then, an external jury will select three winning publications from those preselected papers. All decisions are final and not subject to legal appeal.
Meet the Jury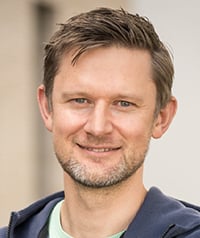 Tim Lämmermann, Ph.D., Group Leader
Dr. Tim Lämmermann is an independent junior group leader at the Max Planck Institute of Immunobiology and Epigenetics in Freiburg, Germany, where he heads the research group "Immune Cell Dynamics." Tim studied Molecular Medicine in Erlangen, then moved to Munich to pursue his PhD thesis at the Max Planck Institute in Martinsried. Afterwards, he did his postdoctoral fellowship at the National Institutes of Health in Bethesda, USA. Since 2015, he has been a Max Planck Research Group Leader in Freiburg, where his lab investigates the basic cell biological mechanisms that shape single cell and population dynamics of immune cells in the complexity of inflamed and infected tissues. By using a broad range of microscopy and imaging techniques, his team explores the strategies that cells of the innate immune response have developed in order to move individually, or in a collective with other cells, to achieve an optimal immune response.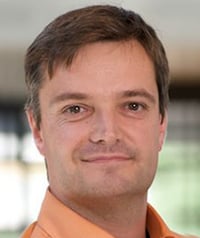 Christian Münz, Ph.D., Professor
Prof. Christian Münz is professor and co-director of the Institute of Experimental Immunology at the University of Zürich in Switzerland. He received his Ph.D. in 1998 from the German Cancer Research Center in Heidelberg and the Institute for Cell Biology at the University of Tübingen. In 1998, he joined The Rockefeller University as a postdoctoral fellow in the Laboratory of Cellular Physiology and Immunology. At the same institution, he became research assistant professor in 2001, and assistant professor and head of the Laboratory of Viral Immunobiology in 2003. In 2008, he returned to Europe to the University of Zürich and became professor and co-director of the Institute of Experimental Immunology. His laboratory studies the immune control of the human persistent and oncogenic Epstein Barr and Kaposi sarcoma-associated viruses, focusing on dendritic cells, natural killer cells, and T cells, as well as antigen processing by autophagy. He has published more than 300 articles on these and related topics, and has received both the Burroughs Welcome Fund Investigators in Pathogenesis of Infectious Disease Award and the Sobek Award, among other honors for his research.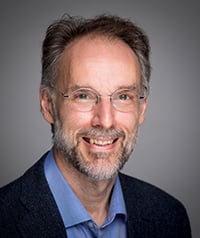 Michael Dustin, Ph.D., Professor
Prof. Michael Dustin is the Kennedy Trust Professor of Molecular Immunology at the University of Oxford and Director of Research of the Kennedy Institute of Rheumatology. He has a B.A. in Biology from Boston University (1984) and a Ph.D. in Cell and Developmental Biology from Harvard University (1990).  His interests are cell biology and immunology.  His lab at Washington University led pioneering work on the dynamics of the immunological synapse in the 1990s. His work at the NYU Grossman School of Medicine in the 2000s explored in vivo dynamics of the immune response using two-photon laser scanning microscopy, and continued work on the dynamics of the immunological synapse formation using supported lipid bilayers. He moved his lab to the University of Oxford in 2013, with the support of a Principal Research Fellowship from Wellcome and the Kennedy Trust for Rheumatology Research. His work over the last eight years—generously supported by the ERC—has explored the nanoscale organization of the immunological synapse leading to a basic description of the supramolecular assemblies that make up the mature immunological synapse. Some surprising findings have included synaptic ectosomes involved in T cell help and supramolecular attack particles that mediate cytotoxicity, both of which are found in the center of the immunological synapse.  Prof. Dustin received a Presidential Early Career Award in Science and Engineering in 2000 and is an elected member of EMBO and the National Academy of Sciences, USA.
---
Check out the winners of the ibidi Paper Award 2022 (Cancer Reseach) here.