Valentin Kahl and Roman Zantl Among the Top 25 Healthcare Technology CEOs of Europe 2020
Published : 10/28/2020 08:33:22
Categories : Press
>> Pressemitteilung auf Deutsch lesen
Munich, Germany, October 28, 2020 – ibidi is pleased to announce that their CEOs, Dr. Valentin Kahl and Dr. Roman Zantl, have been recognized together in the ranking of the Top 25 Healthcare Technology CEOs of Europe for 2020.
Each year, the Healthcare Technology Report recognizes top-performing company leaders worldwide. This year, however, has provided a host of new challenges to the healthcare industry, and companies in this sector have had to adapt to shifting priorities within the market. The 2020 awardees successfully led their companies through these challenging times, and their expert leadership has guided the production of innovative solutions for complex problems across healthcare technology verticals.
ibidi GmbH was founded as a spin-off venture from the Technical University of Munich and the University of Munich's Center of Nanoscience in 2001. Since then, the company has been developing and manufacturing cell-based assay technologies mainly for academia, but also for biotech and pharma enterprises across the globe. Cofounders Dr. Valentin Kahl and Dr. Roman Zantl continue to lead the company as CEO and President, respectively. They started ibidi directly after receiving their PhDs from the Technical University of Munich—Dr. Kahl in physics, and Dr. Zantl in biophysics. Nearly twenty years after its inception, they both continue to lead ibidi on a strong upward trajectory, helping researchers across biology, pharma, and medicine gain increasing, and more reliable, access to the nuances of cell function.
"We are very proud to receive this outstanding international award," says Dr. Valentin Kahl, CEO at ibidi. "This positive feedback from industry professionals encourages us to continue the ibidi success story."
The nominees were evaluated based on their breadth and depth of experience, consistently high organizational performance, contributions to the industry, and reputation among peers. Each of the CEOs recognized has had a profound impact on the companies they lead, including making strategic decisions to drive operational expansion, augmenting research capabilities, and launching new products and services.
About the Healthcare Technology Report – thehealthcaretechnologyreport.com
The Healthcare Technology Report provides industry executives, professionals, and investors
with important news and information on the healthcare technology industry. It publishes annual awards features, which recognize top performing CEOs, women leaders, and executives who have achieved notable success in the past year. Success is determined in large part through feedback from industry professionals.
About ibidi GmbH – ibidi.com
ibidi GmbH, located in Gräfelfing near Munich, Germany, is a leading supplier of functional cell-based assays and products for cell microscopy. The ibidi range of products offers solutions for classic cell culturing, and also complex assays (e.g., angiogenesis, chemotaxis, and wound healing). Their products help facilitate an understanding of the development of various diseases and related therapies. ibidi's customers are working in scientific institutions, industrial pharmacology, and biotechnology. Technology development at ibidi is supported by the BMBF (Bundesministerium für Bildung und Forschung). The products are sold to customers worldwide.
Image: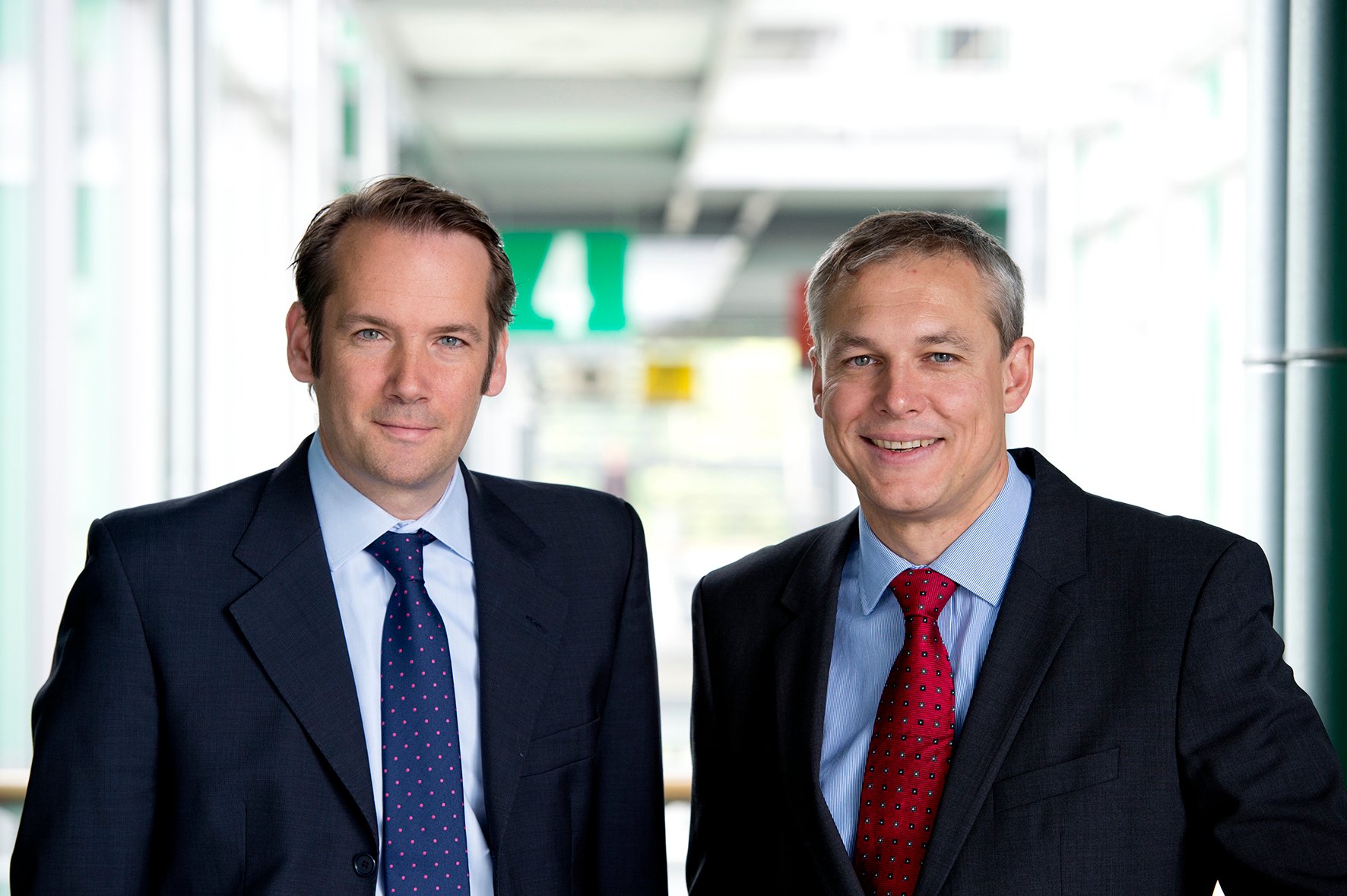 https://ibidi.com/img/cms/about_us/press/ibidi_PR_2020_10.jpg
Contact Details:
ibidi GmbH
Lochhamer Schlag 11
82166 Gräfelfing
Germany
Phone: +49 89-520 46 17-0
Fax: +49 89-520 46 17-59
[email protected]
https://ibidi.com

Valentin Kahl und Roman Zantl unter den Top 25 Healthcare Technology CEOs Europa 2020
München, Deutschland, 28. Oktober 2020 – ibidi freut sich bekannt zu geben, dass ihre CEOs, Dr. Valentin Kahl und Dr. Roman Zantl, gemeinsam in der Rangliste der "Top 25 Healthcare Technology CEOs of Europe 2020" ausgezeichnet wurden.
Der Healthcare Technology Report würdigt jedes Jahr die weltweit besten Firmenchefs. Dieses Jahr hat die Gesundheitsbranche jedoch vor eine Vielzahl neuer Herausforderungen gestellt, und die Unternehmen in diesem Sektor mussten sich auf veränderte Prioritäten innerhalb des Marktes einstellen. Die Preisträger des Jahres 2020 haben ihre Unternehmen erfolgreich durch diese herausfordernden Zeiten geführt, und ihre fachkundige Leitung hat zu innovativen Lösungen für komplexe Probleme in allen Branchen der Gesundheitstechnologie geführt.
Die ibidi GmbH wurde 2001 als Spin-off-Unternehmen der Technischen Universität München und des Zentrums für Nanowissenschaften der Universität München gegründet. Seitdem entwickelt und produziert das Unternehmen zellbasierte Assay-Technologien hauptsächlich für den akademischen Bereich, aber auch für Biotech- und Pharmaunternehmen auf der ganzen Welt. Die Mitgründer Dr. Valentin Kahl und Dr. Roman Zantl führen das Unternehmen weiterhin als CEO bzw. Präsident. Sie gründeten ibidi direkt nach ihrer Promotion an der Technischen Universität München - Dr. Kahl in Physik und Dr. Zantl in Biophysik. Nahezu zwanzig Jahre nach ihrer Gründung führen beide ibidi weiterhin stark aufwärts und verhelfen Forschern in Biologie, Pharmazie und Medizin zu einem immer besseren und zuverlässigeren Zugang zu den Details der Zellfunktionen.
"Wir sind sehr stolz, diese herausragende internationale Auszeichnung zu erhalten", sagt Dr. Valentin Kahl, CEO von ibidi. "Dieses positive Feedback von Fachleuten aus der Industrie ermutigt uns, die Erfolgsgeschichte von ibidi fortzusetzen".
Die Nominierten wurden aufgrund ihres breiten und tiefen Erfahrungsschatzes, ihrer beständig hohen organisatorischen Leistung, ihrer Beiträge für die Branche und ihres Ansehens bei Fachkollegen bewertet. Jeder der ausgezeichneten CEOs hat das Unternehmen, das er leitet, tiefgreifend beeinflusst, u.a. durch strategische Entscheidungen zur Förderung der operativen Expansion, die Erweiterung der Forschungskapazitäten und die Einführung neuer Produkte und Dienstleistungen.
Über den Healthcare Technology Report – thehealthcaretechnologyreport.com
Der Healthcare Technology Report versorgt Führungskräfte, Fachleute und Investoren der Health Care-Branche mit wichtigen Nachrichten und Informationen. Er veröffentlicht jährliche Preisverleihungen, mit denen leistungsstarke CEOs, weibliche Führungskräfte und Manager ausgezeichnet werden, die im vergangenen Jahr bemerkenswerte Erfolge erzielt haben. Der Erfolg wird zu einem großen Teil durch das Feedback von Fachleuten aus der Branche bestimmt.
Über die ibidi GmbH – ibidi.com   
Die ibidi GmbH, Gräfelfing bei München, ist ein führender Anbieter funktioneller zellbasierter Assays sowie von Produkten für die Zellmikroskopie. Die umfangreiche Reihe von Produkten bietet Lösungen für die klassische Zellkultur sowie für komplexe Assays wie z.B. Angiogenese, Chemotaxis oder Wundheilung. Durch die Produkte von ibidi wird das Verständnis von Entstehung und Behandlung unterschiedlicher Krankheiten erleichtert. Die Kunden von ibidi arbeiten weltweit in Forschungseinrichtungen, in der forschenden Pharmaindustrie und der Biotechnologie. Die Technologie von ibidi wird in zahlreichen BMBF-Projekten gefördert. Der Vertrieb der Produkte erfolgt weltweit.
Bild: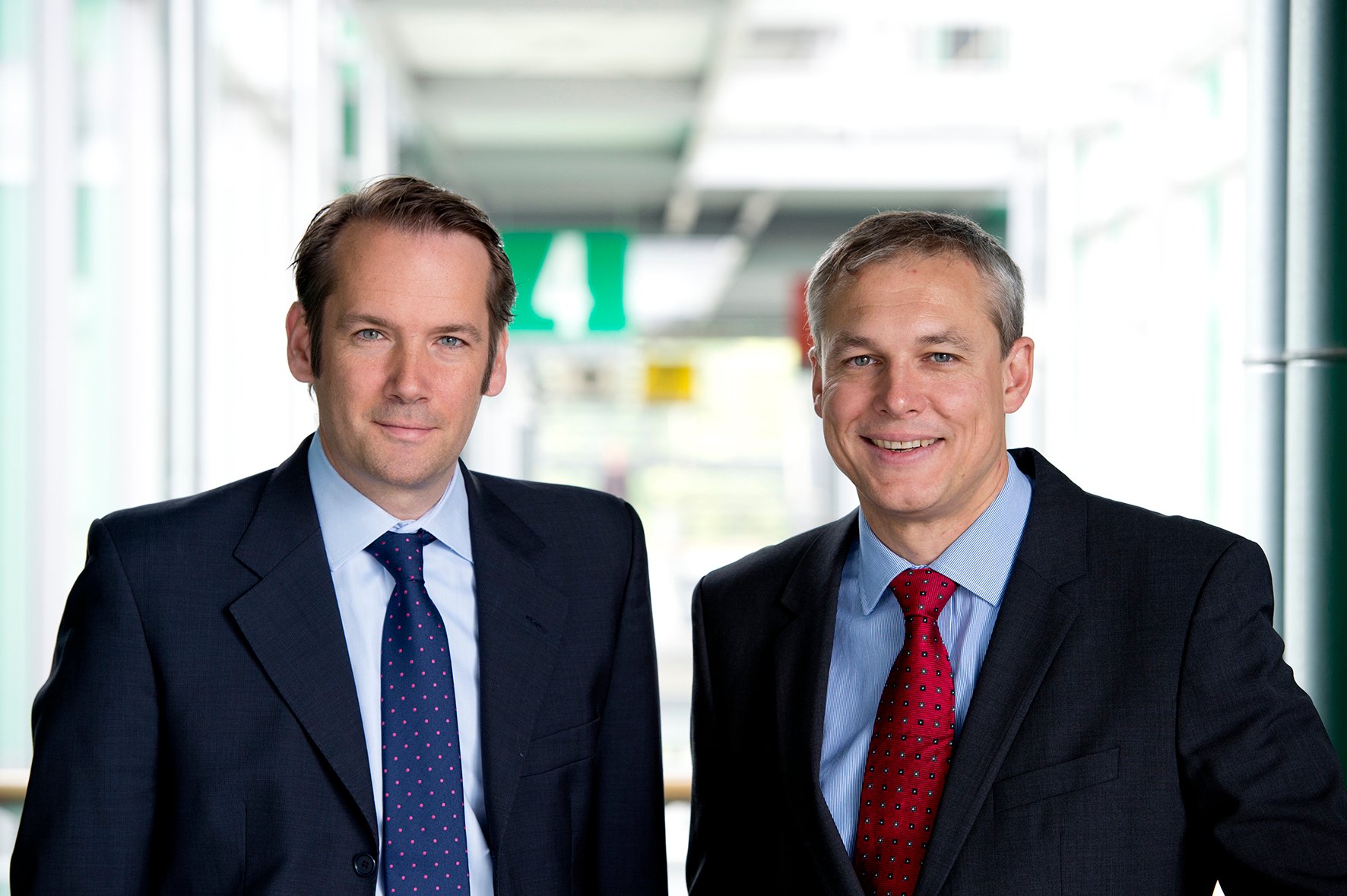 https://ibidi.com/img/cms/about_us/press/ibidi_PR_2020_10.jpg
Kontaktadresse:
ibidi GmbH
Lochhamer Schlag 11
82166 Gräfelfing
Tel.: +49 89-520 46 17-0
Fax: +49 89-520 46 17-59
[email protected]
https://ibidi.com