Start.Smart.Global 2019: ibidi Receives Valuable Funding to Enter the Japanese and Korean Life Science Market
Published : 06/27/2019 13:43:20
Categories : Events , Press
>> Pressemitteilung auf Deutsch lesen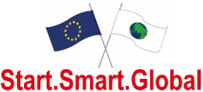 Munich, June 27, 2019—ibidi has been awarded valuable funding from BioM "Start.Smart.Global" to break into the challenging life science markets of Japan and Korea. They were one of only twelve ambitious European companies selected, which plan on expanding into these two Asian markets in 2020.
The funding includes a high-quality training course to optimize and accelerate specific market entry into Japan and South Korea. The training focuses on product regulations, culture complexity, access to customer networks, understanding market needs and the competition, as well as financing opportunities. Workshops and country roadshows will complete the market entry strategies.
"We are very pleased to benefit from this outstanding funding opportunity", states Dr. Christian Leibold, Head of Sales at ibidi GmbH. "This training program will certainly help ibidi reach its ambitious goals for a continued expansion into Asia."
Funded by the European Institute for Innovation & Technology (EIT) Health within the framework of its Accelerator program "GoGlobal", the BioM cluster management agency in Martinsried, Germany developed the training project, "Start.Smart.Global". It specifically targets start-ups and small- to medium-sized enterprises (SMEs), whose goal is to enter the Japanese and Korean life science markets.
Japan has the world's second largest healthcare market and ranks amongst Europe's top five pharmaceutical trading partners. South Korea is creating a culture of innovation with an attractive regulatory environment, in order to place itself among the top global health care hubs. Given Europe's leading position in life sciences with novel technologies, services, and products, the Asian markets hold significant opportunities for innovative European SMEs. However, introducing complex, novel, and cutting-edge technologies can be time-consuming, tedious, and consultation-intensive for European health service and product companies. "Start.Smart.Global" will help speed up this process.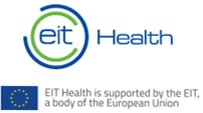 About EIT Health - www.eithealth.eu/
EIT Health is an independent community created in 2008 by the European Institute for Innovation & Technology (EIT). It aims to boost innovation and speed up entrepreneurship in Europe.
EIT Health's Accelerator is a business-development program. With its GoGlobal projects, participating companies can obtain better knowledge about a local ecosystem, the special characteristics of the market, contacts and networking opportunities, and tailor-made training, all of which ease and accelerate the market entry into the target country. Different GoGlobal projects target a variety of non-European markets: Japan, South Korea, United States, China (Shenzhen and Hong Kong), Brazil, Israel, and Canada.

About BioM – www.bio-m.org
Since 1997, BioM  has been a network organization for the biotechnology sector in Munich and Bavaria, commissioned by the Bavarian Ministry of Economic Affairs. The development of innovative therapeutics and diagnostics, in particular for personalized healthcare, is the core competence of 270 companies in the region. BioM supports the Bavarian biotechnological and pharmaceutical sector with an extensive network aimed at developing new business contacts.

BioM manages a broad range of training sessions, events, and network meetings "by experts for experts". It also provides comprehensive consulting and specialized coaching, training, and mentoring programs for start-ups. In total, BioM has supported more than 200 start-up companies for 20 years.

About ibidi GmbH – www.ibidi.com  
ibidi® GmbH, located in Gräfelfing near Munich, Germany, is a leading supplier of functional cell-based assays and products for cell microscopy. The ibidi range of products offers solutions for classic cell culturing, and also complex assays (e.g., angiogenesis, chemotaxis, and wound healing). Their products help facilitate the understanding of the development of various diseases and related therapies. ibidi's worldwide customers are working in scientific institutions, industrial pharmacology, and biotechnology.

ibidi Company Presentation in Japanese Language
ibidi - 細胞に注目!!
ドイツのミュンヘン近郊Gräfelfingにあるibidi®GmbHは、機能的なセルベース・アッセイおよび細胞の顕微鏡観察向け関連製品のリーディング・サプライヤーです。 彼らの製品は様々な疾病やそれらに関連する治療法の開発の理解を深めるために、幅広い研究に利用されています。
ibidi社の製品ラインナップには、細胞の培養と高解像度顕微鏡観察のための様々な製品があり、μ-Dishes、μ-Slides、μ-Plates、さらに血管新生、ケモタキシス、創傷治癒、および灌流条件下で細胞を調べるためのセルベース・アッセイが含まれています。 またibidi社は、生理学的条件下におけるライブセル・イメージング用のステージトップインキュベーターや、血管シミュレーション用の独自の灌流システムなどの機器類にも特化しています。 ibidi社は、製品群を充実させるために、ライブセル・イメージング用の試薬と細胞株も提供しています。
世界中のibidi社のお客様は、科学研究機関、医薬・薬理産業界、バイオテクノロジーの各分野にわたって研究に取り組んでいます。
より詳しい情報はwww.ibidi.com をご覧ください。

ibidi Company Presentation in Korean Language
ibidi - 최상의 세포이미지

독일 Munich 근처 Gräfelfing에 위치한 ibidi® GmbH는 세포의 현미경 이미지 관찰을 위한 기능성 세포 기반 분석 및 제품의 선도적 공급 업체입니다. ibidi사의 제품은 다양한 질병 및 실험방법 개발에 대한 이해를 바탕으로 합니다.

ibidi 제품군에는 세포 배양 및 고해상도 현미경,이미징을위한 다양한 μ-Dishes, μ-Slides 및 μ-Plate가 포함되어 있으며, 신생혈관생성 (Angiogenesis), 화학주화성(Chemotaxis), 세포이동, 상처 치료(Wound healing) 및 유체의 흐름 상태에서 세포배양에 대한 분석(Cell culture under flow)도 가능하게 합니다. ibidi는 생리학적 조건에서 생체 이미징을 위한 스테이지탑 인큐베이터 (stage top incubators)와 혈관 시뮬레이션이 가능한 독특한 유체흐름 배양 시스템을 전문적으로 다루고 있습니다. 보다 완벽한 제품군의 구성을 위해 ibidi사는 라이브 셀 이미징을위한 시약 및 세포주도 다루고 있습니다.

ibidi의 전 세계 고객은 연구기관, 약리학적 산업 및 생명 공학의 전분야에서 일하고 있는 모든분들에 해당합니다.

추가 정보 : www.ibidi.com

Contact Details:
Dr. Susanne Seifert
ibidi GmbH
Am Klopferspitz 19
82152 Martinsried
Tel.: +49 89-520 46 17-34
[email protected]
ibidi.com

Start.Smart.Global 2019:
ibidi erhält wertvolle Finanzierung für den Einstieg in den japanischen und koreanischen Life Science Markt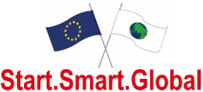 München, 27. Juni 2019 – ibidi wurde von BioM "Start.Smart.Global" mit einer hochwertigen Finanzierung für den Zugang zu den herausfordernden Life Science Märkten in Japan und Korea ausgezeichnet. ibidi ist damit eine von nur 12 europäischen Firmen, die diese Auszeichnung erhielten. Das Funding beinhaltet eine hochqualitative Schulung, um den spezifischen Markzugang in Japan und Korea zu optimieren und zu beschleunigen. Dieses Training fokussiert auf Produktvorschriften, kulturelle Komplexitäten, den Zugang zu Kundennetzwerken, Entwicklung des Verständnisses für Marktbedürfnisse, Wettbewerb sowie finanzielle Chancen. Workshops und Roadshows werden die Strategien für den Markteintritt vervollständigen.
"Wir freuen uns sehr, dass wir von dieser herausragenden Finanzierungsmöglichkeit profitieren können", bestätigt Dr. Christian Leibold, Head of Sales der ibidi GmbH. "Dieses Trainingsprogramm wird sicher dazu beitragen, dass ibidi seine hochgesteckten Ziele für die weitere Expansion in Asien erreichen wird."
Das Trainingsprojekt "Start.Smart.Global" wurde von der BioM Cluster Agentur in Martinsried, Deutschland entwickelt. Finanziert wurde es dabei durch das Europäische Institut für Innovation & Technologie (EIT) im Rahmen seines Beschleunigungsprogramms "GoGlobal". Es richtet sich spezifisch an Start-Ups und kleine bis mittlere Unternehmen (SMEs), deren Ziel es ist, in die japanischen und koreanischen Life Science Märkte einzutreten.
Japan besitzt den weltweit zweitgrößten Markt im Gesundheitswesen und rangiert unter den Top 5 Europas pharmazeutischer Handelspartner. Südkorea schafft aktuell eine Kultur der Innovation in einer attraktiven regulatorischen Umgebung, um sich selbst unter die weltweit erstklassigen Zentren im Gesundheitswesen zu platzieren. Basierend auf Europas führender Position in den Life Sciences mit neuen Technologien, Services und Produkten, bieten die asiatischen Märkte hervorragende Aussichten für innovative europäische SMEs. Allerdings kann die Einführung komplexer, neuer und wegbereitender Technologien für europäische Firmen im Gesundheitswesen sehr zeitaufwendig, mühsam und beratungsintensiv sein. "Start.Smart.Global" wird dabei helfen, diesen Prozess zu beschleunigen.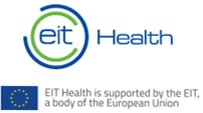 Über EIT Health - www.eithealth.eu/
EIT Health ist eine unabhängige Gesellschaft, die 2008 vom Europäischen Institut für Innovation & Technologie (EIT) gegründet wurde. Sie zielt darauf ab, Innovation und Unternehmergeist in Europa zu fördern.
EIT Health´s Accelerator ist ein Business-Development Programm. Über seine GoGlobal-Projekte können teilnehmende Firmen ein besseres Wissen über lokale Ökosysteme, spezielle Charakteristiken des Marktes, Kontakt- und Netzwerkmöglichkeiten und maßgeschneidertes Training erhalten. All dies vereinfacht und beschleunigt den Markteintritt in das Zielland. Verschiedene GoGlobal-Projekte zielen auf eine Vielzahl nicht-europäischer Märkte ab: Japan, Südkorea, USA, China (Shenzhen und Hong Kong), Brasilien,
Israel und Kanada.

Über BioM – www.bio-m.org
Seit 1997 ist BioM eine Netzwerkorganisation für den Biotechnologiesektor in München und Bayern, beauftragt durch das Bayrische Ministerium für Wirtschaft. Die Entwicklung innovativer Therapeutika und Diagnostika, insbesondere für die personalisierte Medizin, ist die Kernkompetenz von 270 Firmen in der Region. BioM unterstützt den bayrischen Biotechnologie- und Pharmaziesektor mit einem umfangreichen Netzwerk, das darauf abzielt, neue Geschäftskontakte zu entwickeln.
BioM managt ein breites Spektrum von Trainings, Veranstaltungen und Netzwerktreffen "von Experten für Experten". Sie stellt auch umfassendes Consulting und spezielle Coaching-, Trainings- und Mentorenprogramme für Start-Ups bereit. Insgesamt hat BioM in 20 Jahren mehr als 200 Start Up-Firmen unterstützt.

Über ibidi GmbH – www.ibidi.com
Die ibidi GmbH, Gräfelfing bei München, ist ein führender Anbieter funktioneller zellbasierter Assays sowie von Produkten für die Zellmikroskopie. Die umfangreiche Reihe von Produkten bietet Lösungen für die klassische Zellkultur sowie für komplexe Assays wie z.B. Angiogenese, Chemotaxis oder Wundheilung. Durch die Produkte von ibidi wird das Verständnis von Entstehung und Behandlung unterschiedlicher Krankheiten erleichtert. Die Kunden von ibidi arbeiten weltweit in Forschungseinrichtungen, in der forschenden Pharmaindustrie und der Biotechnologie.

Kontaktadresse:
Dr. Susanne Seifert
ibidi GmbH
Am Klopferspitz 19
82152 Martinsried
Tel.: +49 89-520 46 17-34
[email protected]
ibidi.com