ibidi Supports Virology Research Worldwide
Published : 03/20/2020 09:34:47
Categories : Press
>> Pressemitteilung auf Deutsch lesen
Munich, Germany, April 22, 2020 – In the current urgency to develop vaccines against virus-related diseases, academic institutes and biopharmaceutical companies worldwide rely on the broad product portfolio offered by ibidi. Many publications in reputable scientific journals reflect the importance of ibidi's ongoing contribution to this research area.
The COVID-19 pandemic, caused by the highly pathogenic SARS-CoV-2 virus, is spreading quickly. Scientists all over the world are intensively working to find solutions to fight this and other viruses—from pathogen detection through therapeutics, to the development of novel vaccines.
For more than 18 years, ibidi has been helping in many areas of virology research, resulting in hundreds of virology-related publications citing ibidi solutions. Researchers can refer to the ibidi Publication Database at ibidi.com to find references for their specific scientific work.
"The research of specific antiviral treatments is urgently needed, and we are working hard to help researchers worldwide advance their therapeutic solutions," says Dr. Roman Zantl, CEO at ibidi. "If you need a specialized product for your research that is not in our portfolio, please contact us and we will gladly collaborate with you."
Please find further information on how ibidi supports virus research and about collaboration possibilities at ibidi.com/virology.
About ibidi GmbH – ibidi.com
ibidi® GmbH, located in Gräfelfing near Munich, Germany, is a leading supplier of functional cell-based assays and products for cell microscopy. The ibidi range of products offers solutions for classic cell culturing, and also complex assays (e.g., angiogenesis, chemotaxis, and wound healing). Their products help facilitate an understanding of the development of various diseases and related therapies. ibidi's customers are working in scientific institutions, industrial pharmacology, and biotechnology. Technology development at ibidi is supported by the BMBF (Bundesministerium für Bildung und Forschung). The products are sold to customers worldwide.
Image: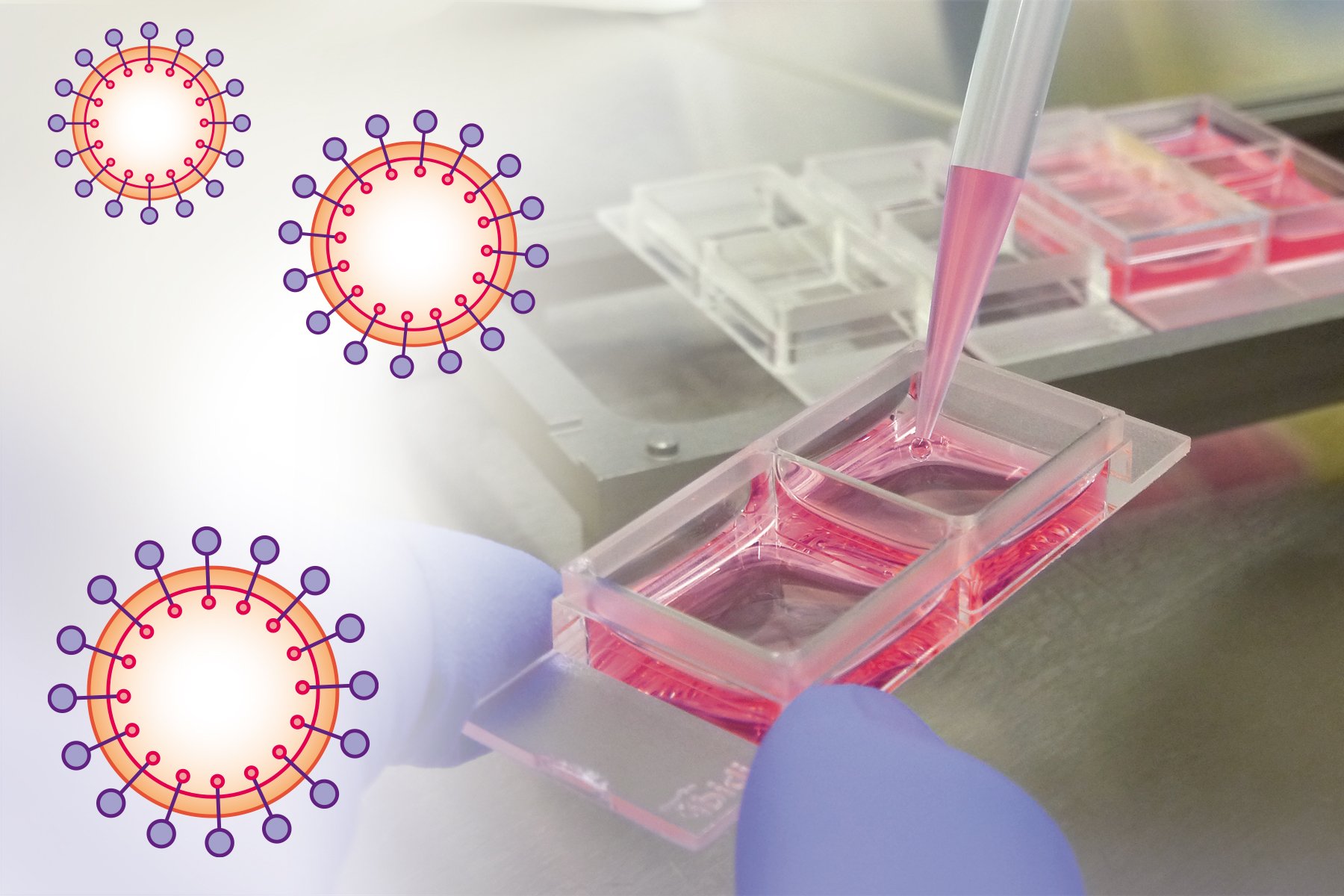 https://ibidi.com/img/cms/about_us/press/ibidi_PR_2020_03_VirologyResearch.jpg
Contact Details:
ibidi GmbH
Lochhamer Schlag 11
82166 Gräfelfing
Germany
Phone: +49 89-520 46 17-0
Fax: +49 89-520 46 17-59
[email protected]
https://ibidi.com

ibidi unterstützt die Virologieforschung weltweit
München, Deutschland, 22. April 2020 – In der aktuellen Situation ist die Forschung an Viruserkrankungen besonders relevant. Weltweit arbeiten akademische Institute und biopharmazeutische Firmen mit Hochdruck an der Entwicklung von Impfstoffen gegen Viruserkrankungen und verwenden dabei das breite Produktportfolio von ibidi. Viele Veröffentlichungen in renommierten wissenschaftlichen Fachzeitschriften spiegeln die Bedeutung des kontinuierlichen Beitrags von ibidi zu diesem Forschungsbereich wider.
Die COVID-19-Pandemie, die durch das hoch pathogene SARS-CoV-2-Virus verursacht wird, breitet sich schnell aus. WissenschaftlerInnen auf der ganzen Welt arbeiten intensiv daran, Lösungen zur Bekämpfung dieses und anderer Viren zu finden – von der Erkennung von Krankheitserregern über antivirale Behandlungen bis hin zur Entwicklung neuartiger Impfstoffe.
Seit mehr als 18 Jahren hilft ibidi in vielen Bereichen der Virologieforschung. So konnten mit ibidi-Produkten bereits Hunderte an Manuskripten zum Thema Virologie veröffentlicht werden. ForscherInnen können in der ibidi-Publikationsdatenbank unter ibidi.com nach Referenzen für ihre spezifischen wissenschaftlichen Arbeiten suchen.
"Die Erforschung spezifischer antiviraler Behandlungen ist dringend erforderlich, und wir arbeiten hart daran, ForscherInnen weltweit dabei zu helfen, ihre therapeutischen Lösungen weiterzuentwickeln", sagt Dr. Roman Zantl, CEO bei ibidi. "Wenn Sie ein spezielles Produkt für Ihre Forschung benötigen, das nicht in unserem Portfolio enthalten ist, kontaktieren Sie uns bitte und wir werden gerne mit Ihnen zusammenarbeiten."
Weitere Infos über ibidis Beitrag zur Virologie sowie Kollaborationsmöglichkeiten finden Sie auf ibidi.com/virology.
Über die ibidi GmbH – ibidi.com
Die ibidi GmbH, Gräfelfing bei München, ist ein führender Anbieter funktioneller zellbasierter Assays sowie von Produkten für die Zellmikroskopie. Die umfangreiche Reihe von Produkten bietet Lösungen für die klassische Zellkultur sowie für komplexe Assays wie z.B. Angiogenese, Chemotaxis oder Wundheilung. Durch die Produkte von ibidi wird das Verständnis von Entstehung und Behandlung unterschiedlicher Krankheiten erleichtert. Die Kunden von ibidi arbeiten weltweit in Forschungseinrichtungen, in der forschenden Pharmaindustrie und der Biotechnologie. Die Technologie von ibidi wird in zahlreichen BMBF-Projekten gefördert. Der Vertrieb der Produkte erfolgt weltweit.
Bild: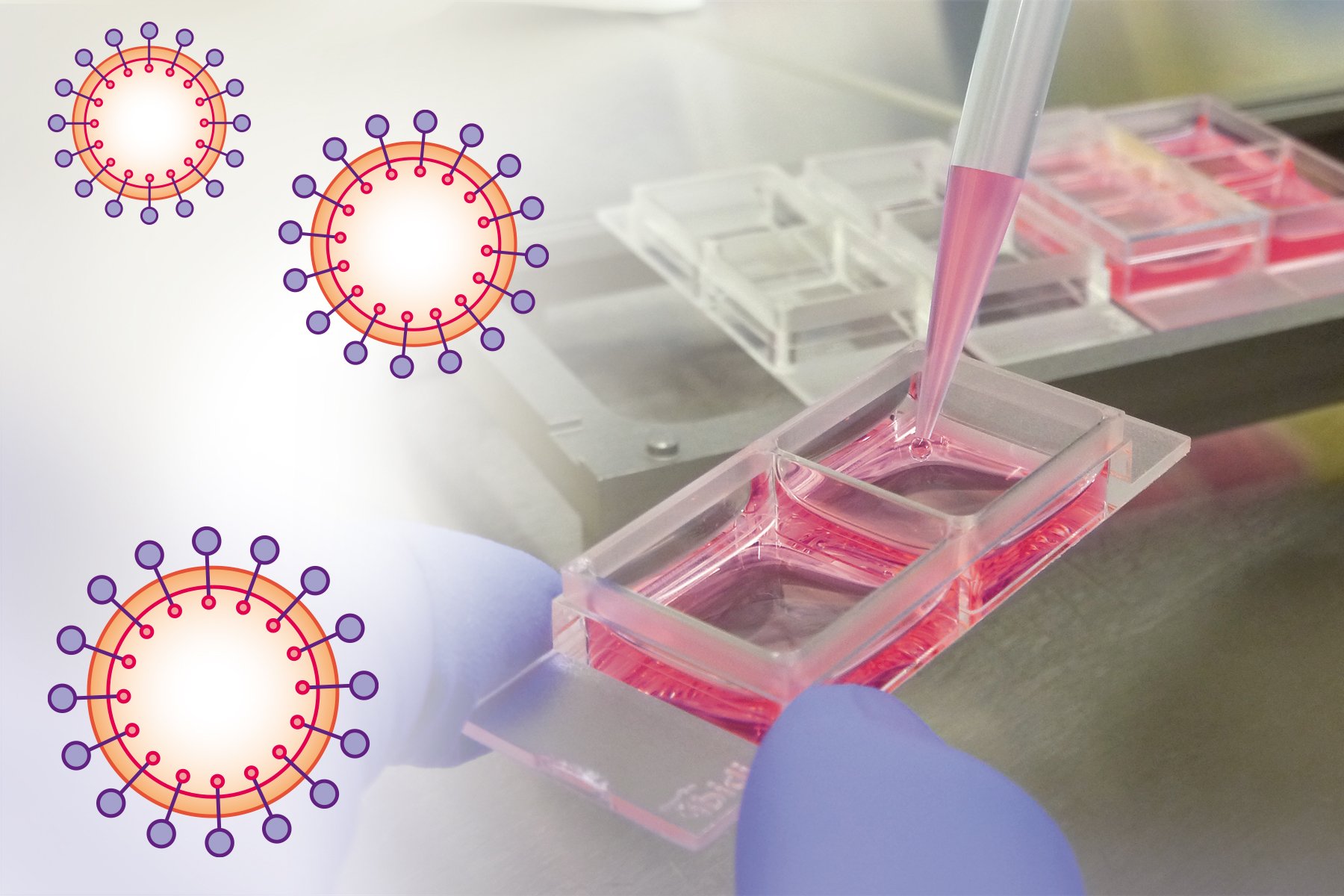 https://ibidi.com/img/cms/about_us/press/ibidi_PR_2020_03_VirologyResearch.jpg
Kontaktadresse:
ibidi GmbH
Lochhamer Schlag 11
82166 Gräfelfing
Tel.: +49 89-520 46 17-0
Fax: +49 89-520 46 17-59
[email protected]
https://ibidi.com