ibidi Product News: µ-Slide CorrSight™ Live – Bridging Light and Electron Microscopy (CLEM)
Published : 11/24/2015 10:33:47
Categories : Press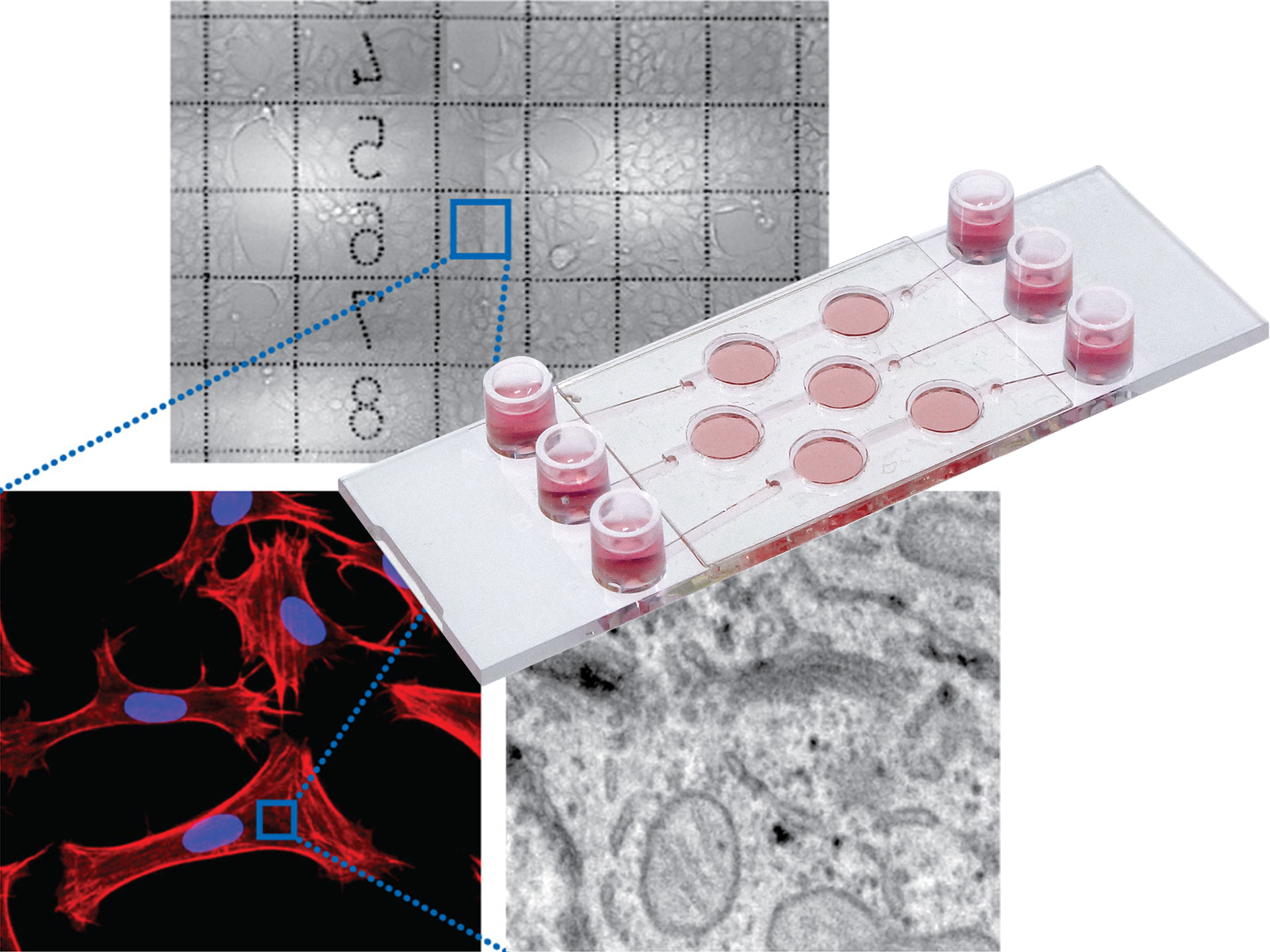 Munich, Germany, November 24, 2015 – The µ-Slide CorrSight™ Live correlates the molecular specificity of light microscopy with the high structural resolution of electron microscopy. Live cell imaging, fixation, contrasting, and embedding are achieved on one slide. This special slide consists of 3 pairs of wells that are connected via perfusion channels for sample perfusion. Each numbered well contains a grid with a 100 µm repeat distance; the grid is clearly visible in phase contrast and electron microscopy. The ibidi Polymer Coverslip Bottom is resistant to most of the standard chemicals that are used for electron microscopy sample preparation and light microscopy fixation methods. Free samples for testing are available at: www.ibidi.com.
Image:
../../img/cms/about_us/press/ibidi_pr_2015_11_CorrSight_Live.jpg
Contact Details:
ibidi GmbH | Am Klopferspitz 19 | 82152 Planegg/Martinsried | Germany
Phone: 089-520 46 17-0 | Fax: 089-520 46 17-59 | [email protected]

---
ibidi Produktneuheit: µ-Slide CorrSight™ Live – Für Korrelative Licht- und Elektronenmikroskopie (CLEM)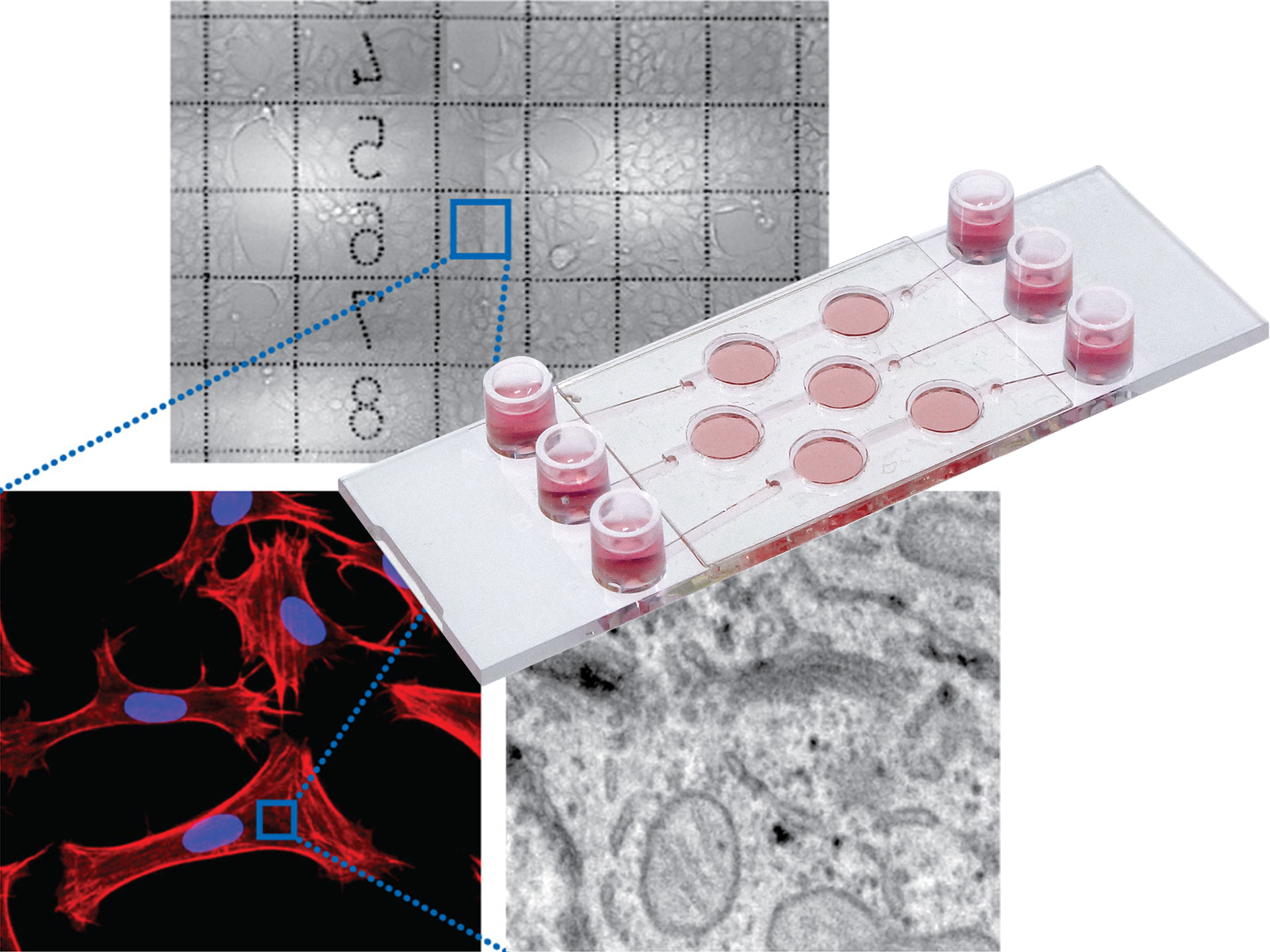 München, Deutschland, 24. November 2015 – Das µ-Slide CorrSight™ Live verbindet die molekulare Genauigkeit der Lichtmikroskopie mit der hohen strukturellen Auflösung der Elektronenmikroskopie. Sowohl Lebendzellmikroskopie als auch Fixierung, Kontrastierung und Einbettung für die Elektronenmikroskopie werden auf einem einzigen Slide ausgeführt. Das Slide besteht aus 6 paarweise angeordneten Wells, die durch Kanäle verbunden sind. Jedes nummerierte Well enthält ein 100 µm-Gitter; das Gitter ist in Phasenkontrast und Elektronen­mikroskopie klar sichtbar. Der ibidi Deckglasboden aus Kunststoff ist resistent gegen die meisten Standardchemikalien der elektronenmikroskopischen Probenvorbereitung und der lichtmikroskopischen Fixierung. Kostenlose Muster zum Testen können über www.ibidi.com angefordert werden.
Image:
../../img/cms/about_us/press/ibidi_pr_2015_11_CorrSight_Live.jpg
Kontaktadresse
ibidi GmbH | Am Klopferspitz 19 | 82152 Planegg/Martinsried
Tel.: 089-520 46 17-0 | Fax: 089-520 46 17-59 | [email protected]