ibidi Product News: Save Time Using Automated Analysis of Chemotaxis Assays
Published : 07/16/2020 09:34:45
Categories : Press
>> Pressemitteilung auf Deutsch lesen
Munich, Germany, July 16, 2020 – In cooperation with MetaVi Labs, ibidi is launching FastTrack AI, an automated software solution that tracks and analyses chemotaxis data. Thanks to artificial intelligence, FastTrack AI helps you save time on your chemotaxis assays—there is no need for both manual tracking and fluorescence labeling.
After sample preparation and live cell imaging (e.g., using brightfield or phase contrast microscopy), scientists can simply upload their raw image data to the cloud and will get objective and reproducible results within minutes. When using FastTrack AI, even image stacks with optically bad quality can be automatically analyzed. Also, the migration of cells that undergo strong morphological changes, or that are out of focus, can be tracked on a single cell level.
Researchers can use FastTrack AI to not only analyze 2D and 3D chemotaxis assays with the ibidi µ-Slide Chemotaxis, but also apply the versatile software to customer-specific approaches. No additional hardware or software is needed, as FastTrack AI is a completely web-based analysis platform. Scientists can easily create their free FastTrack AI account at ibidi.com, and then test the performance with their own data.
Image: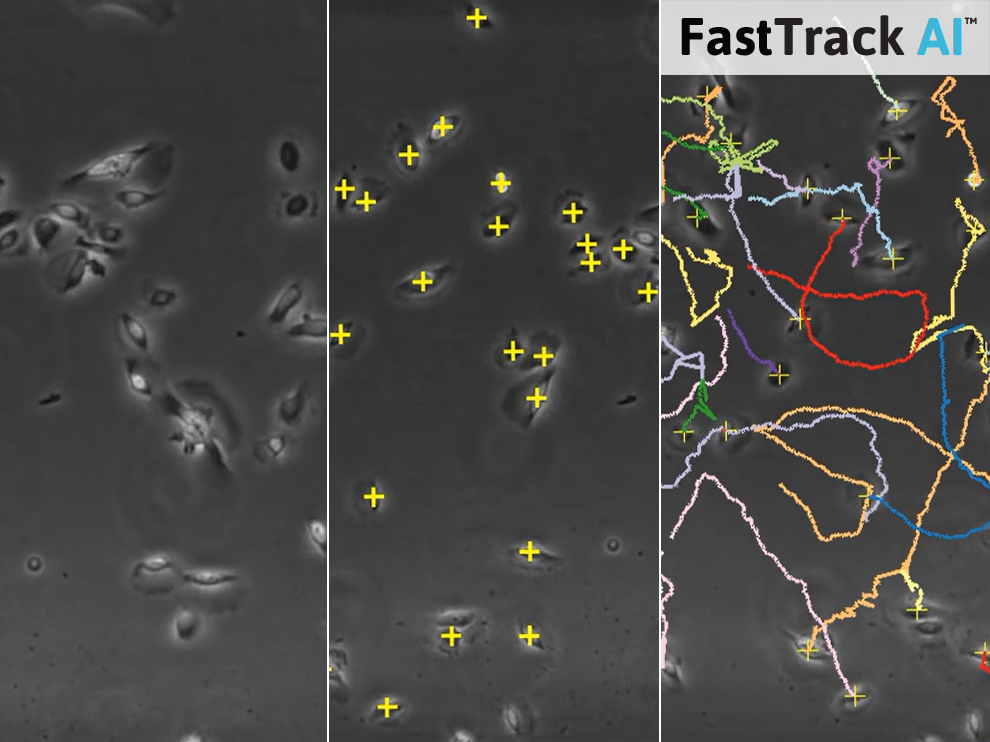 https://ibidi.com/img/cms/about_us/press/ibidi_PR_2020_07_Chemotaxis_AI.jpg

Contact Details:
ibidi GmbH
Lochhamer Schlag 11
82166 Gräfelfing
Germany
Phone: +49 89-520 46 17-0
Fax: +49 89-520 46 17-59
[email protected]
https://ibidi.com


ibidi Produktneuheit:


Sparen Sie Zeit: Automatische Analyse von Chemotaxis-Assays

München, Deutschland, 16. Juli 2020 – In Zusammenarbeit mit MetaVi Labs bringt ibidi FastTrack AI auf den Markt: eine Softwarelösung, die Chemotaxis-Daten automatisch trackt und analysiert. Dank künstlicher Intelligenz sparen Sie mit FastTrack AI Zeit bei Ihren Chemotaxis-Assays – manuelles Tracking und Fluoreszenzmarkierung sind nicht erforderlich.

Nach der Probenvorbereitung und Lebendzellmikroskopie (z.B. mit Hellfeld- oder Phasenkontrast) können WissenschaftlerInnen ihre Rohbilddaten einfach in die Cloud hochladen und erhalten innerhalb von Minuten objektive und reproduzierbare Ergebnisse. Mittels FastTrack AI können sogar Bilder mit optisch schlechter Qualität automatisch analysiert werden. Auch die Migration von unscharfen Zellen oder solchen, die starken morphologischen Veränderungen unterliegen, kann auf Einzelzellebene verfolgt werden.

Mit FastTrack AI können ForscherInnen nicht nur 2D- und 3D-Chemotaxis-Assays mit dem ibidi µ-Slide-Chemotaxis analysieren, sondern die vielseitige Software auch auf kundenspezifische Ansätze anwenden. Da FastTrack AI eine vollständig webbasierte Analyseplattform ist, wird keine zusätzliche Hardware oder Software benötigt. WissenschaftlerInnen können ganz einfach ihr kostenloses FastTrack AI-Konto auf ibidi.com erstellen und die Analyse mit ihren eigenen Daten testen.
Bild: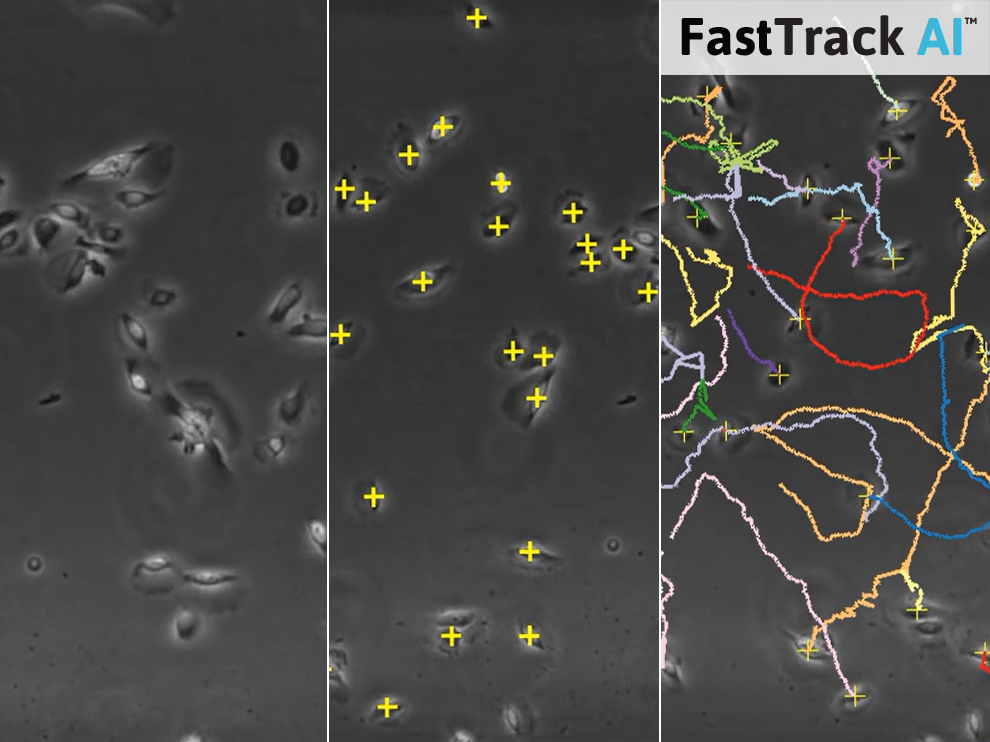 https://ibidi.com/img/cms/about_us/press/ibidi_PR_2020_07_Chemotaxis_AI.jpg

Kontaktadresse:
ibidi GmbH
Lochhamer Schlag 11
82166 Gräfelfing
Tel.: +49 89-520 46 17-0
Fax: +49 89-520 46 17-59
[email protected]
https://ibidi.com