ibidi Product News: Perform Up to Four Parallel Cellular Microscopy Assays in One Single Dish
Published : 11/21/2017 12:09:37
Categories : Press
>> Pressemitteilung auf Deutsch lesen
Munich, Germany, November 22, 2017 – The latest, innovative product release from ibidi is the µ-Dish 35 mm Quad, a four-compartment cell culture dish that can be used for simultaneous assays, and it guarantees brilliant optical quality. Using this 35 mm imaging dish, researchers will benefit significantly from the quartered construction: the subdivisions enable up to four parallel, individual experiments in one single dish. In addition, applications such as transfection or immunofluorescence staining, plus live cell imaging, can be conveniently performed in this single dish.
The µ-Dish 35 mm Quad is the ideal solution for scientists who conduct simultaneous multiplex analysis of different cell lines, or apply distinct experimental conditions. The subdivided concept not only saves time, but it also decreases experimental costs by reducing the cell numbers and the amount of reagents needed. The unique ibidi Polymer Coverslip Bottom guarantees superior optics for high end microscopy. Excellent phase contrast is provided by the centered plate construction. This Ph+ feature avoids any meniscus effect and facilitates homogenous cell growth.
See the advantages of the µ-Dish 35 mm Quad for yourself! Free samples for testing are now available at: www.ibidi.com.

Image: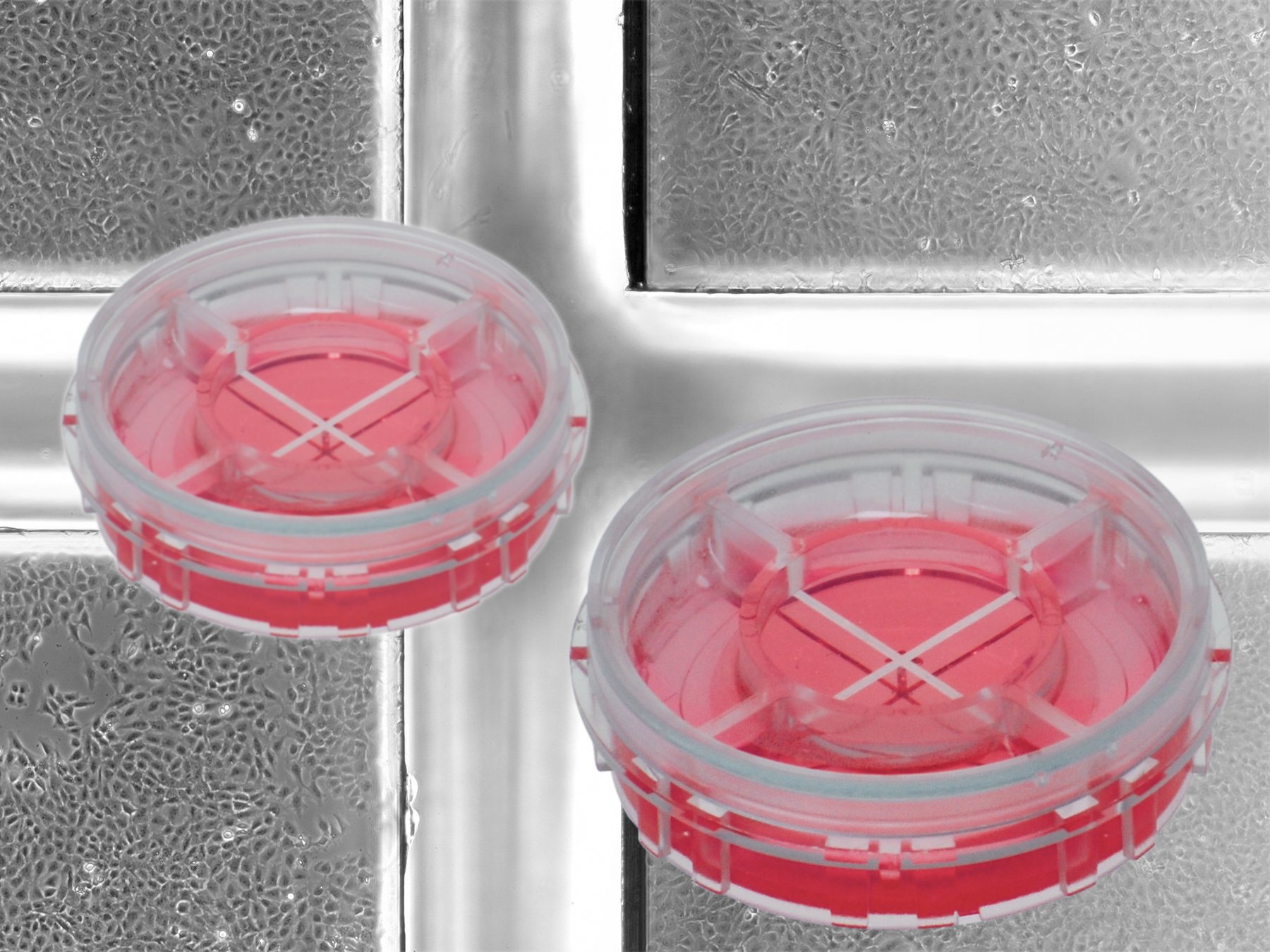 https://ibidi.com/img/cms/about_us/press/ibidi_pr_2017_11_Dish_35mm_Quad.jpg

Contact Details:

ibidi GmbH
Am Klopferspitz 19
82152 Planegg/Martinsried
Germany
Phone: +49 89-520 46 17-0
Fax: +49 89-520 46 17-59
[email protected]
www.ibidi.de

ibidi Produktneuheit:
Bis zu vier Zellkultur-Assays gleichzeitig in einem einzigen Mikroskopie-Dish
München, Deutschland, 22. November 2017 – Mit dem µ-Dish 35 mm Quad bringt ibidi ein neues Zellkultur-Dish in einer vierfach unterteilten Petrischale und mit brillanter Optik auf den Markt. Durch die geviertelte Konstruktion können Wissenschaftler bis zu vier simultane, individuelle Experimente in einem einzigen Dish durchführen. Außerdem eignet sich die Zellkultur-Schale sehr gut für Transfektionen, Immunfluoreszenz-Färbungen und Lebendzellmikroskopie
Das µ-Dish 35 mm Quad ist die ideale Lösung für Wissenschaftler, die simultane Multiplex-Analysen mit verschiedenen Zelllinien durchführen oder unterschiedliche experimentelle Bedingungen testen wollen. Das Konzept des Dishes spart nicht nur Zeit, sondern reduziert auch die Kosten: Es werden weniger Zellen und Reagenzien pro Experiment benötigt. Der einzigartige ibidi Polymer Coverslip-Boden garantiert brillante Optik für High-End-Mikroskopie. Weiterhin bietet die Konstruktion mit einem zentralen Zwischenboden (Ph+) exzellente Voraussetzungen für Phasenkontrast-Mikroskopie. Der Meniskus-Effekt wird vermieden und das homogene Zellwachstum erleichtert.
Überzeugen Sie sich selbst von den Vorteilen des µ-Dish 35 mm Quad: Free Samples zum Testen gibt es auf: www.ibidi.com.

Bild: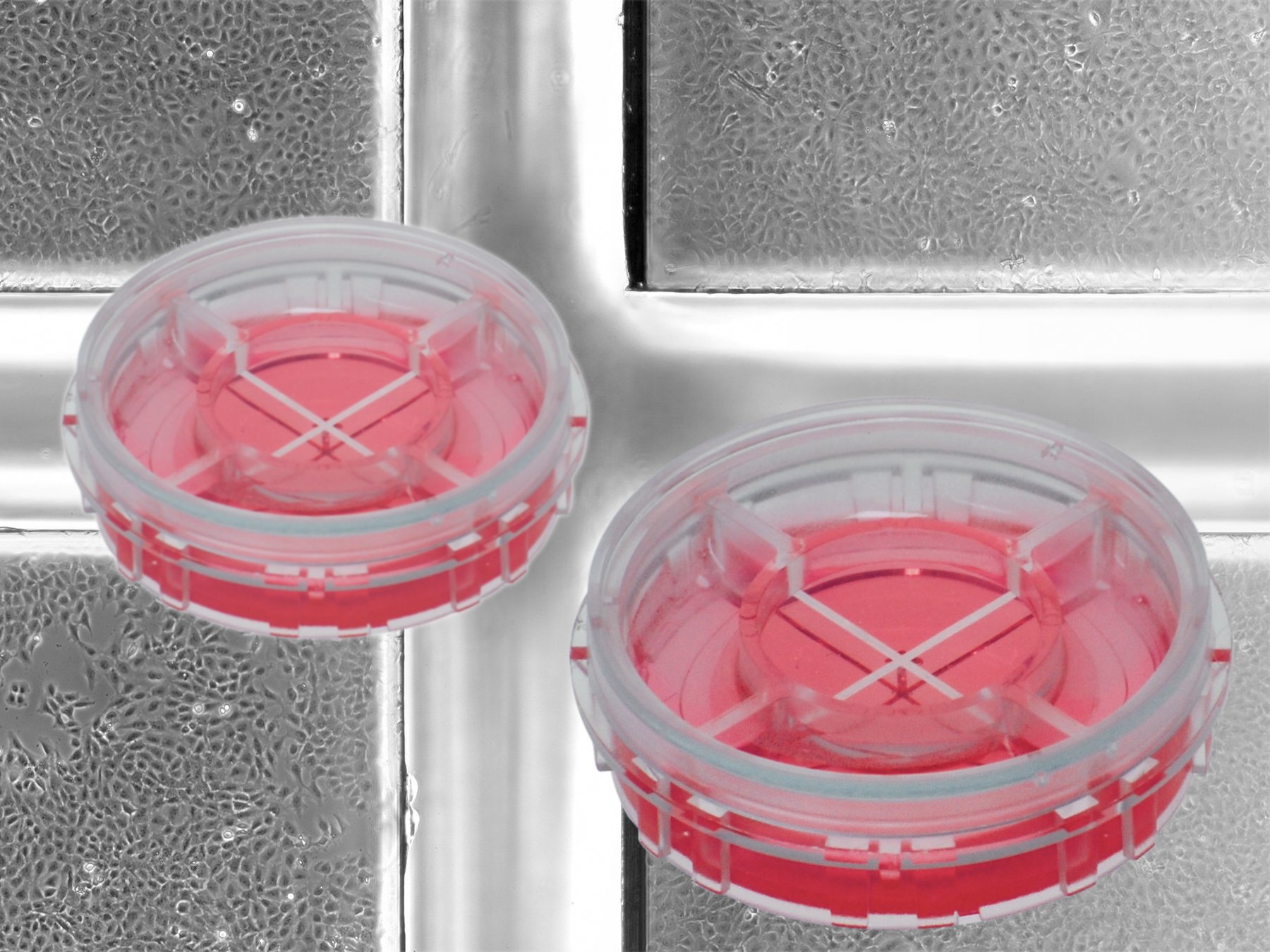 https://ibidi.com/img/cms/about_us/press/ibidi_pr_2017_11_Dish_35mm_Quad.jpg

Kontaktadresse:

ibidi GmbH
Am Klopferspitz 19
82152 Planegg/Martinsried
Tel.: +49 89-520 46 17-0
Fax: +49 89-520 46 17-59
[email protected]
www.ibidi.de