ibidi Product News: ibidi µ-Slide 8 Well Grid-500: Track down your cells in a µ-Slide 8 Well
Published : 07/10/2015 20:29:16
Categories : Press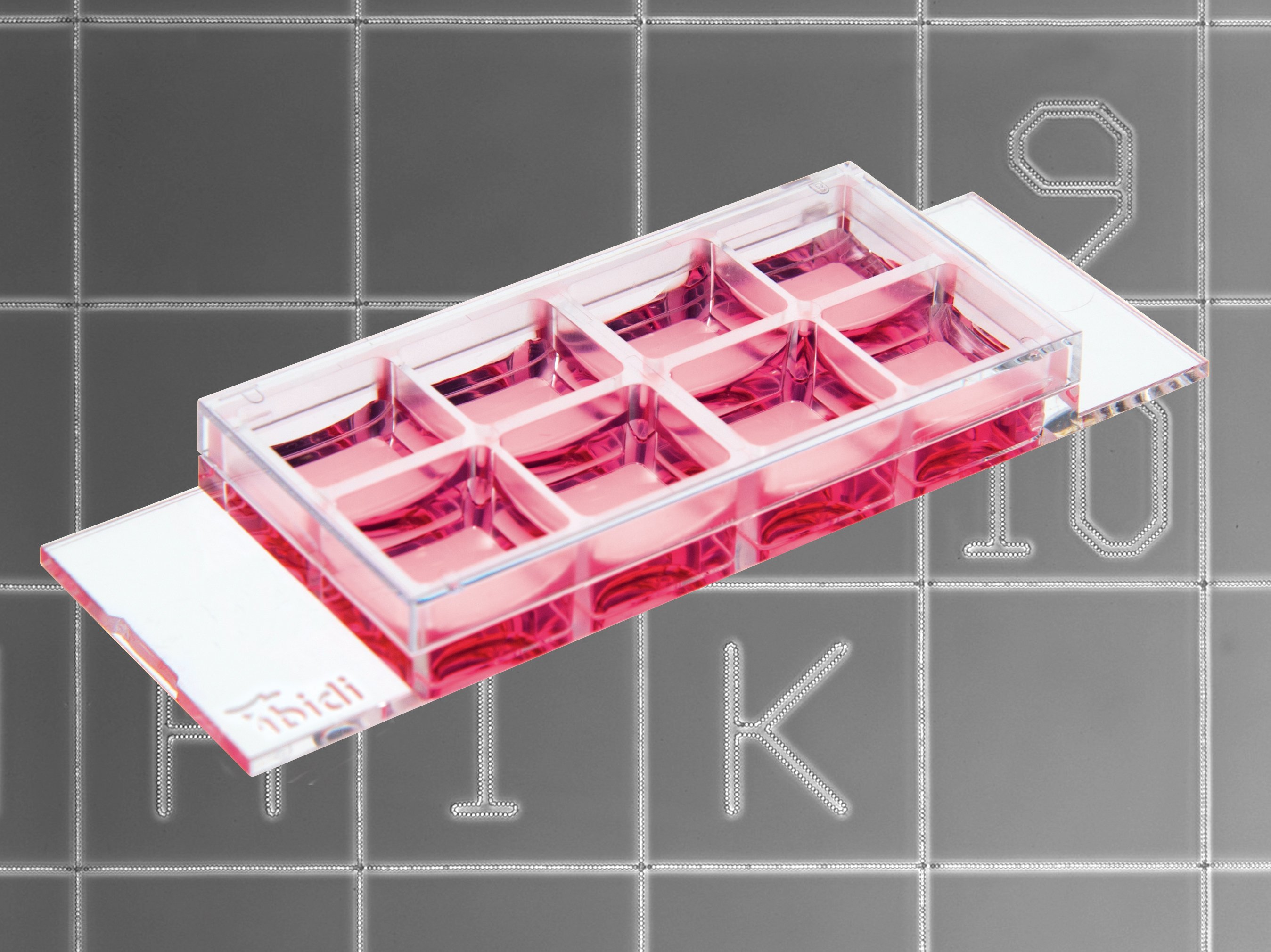 Munich, Germany, July 10, 2015 - ibidi now offers the µ-Slide 8 Well Grid-500, a chambered coverslip with a 500 µm relocation grid. With this product, ibidi has combined two of its outstanding technologies: the µ-Slide 8 Well – ibidi's most popular open µ-Slide with 8 independent wells for cell culture and high resolution microscopy, and the Grid-500 – a laser-imprinted grid with a 500 µm repeat distance. This combination makes the new µ-Slide ideal for relocating and counting cells or cell clusters. The sample is observed through the polymer coverslip bottom. Small numbers of cells and low volumes of reagent allow for cost-effective experiments in each individual well.
Image:
../../img/cms/about_us/press/ibidi_pr_2015_07_8Well_Grid500.jpg
Contact Details:
ibidi GmbH | Am Klopferspitz 19 | 82152 Planegg/Martinsried
Tel.: 089-520 46 17-0 | Fax: 089-520 46 17-59 | [email protected]
---
ibidi Produktneuheit: ibidi µ-Slide 8 Well Grid-500 zum Zählen und Wiederfinden von Zellen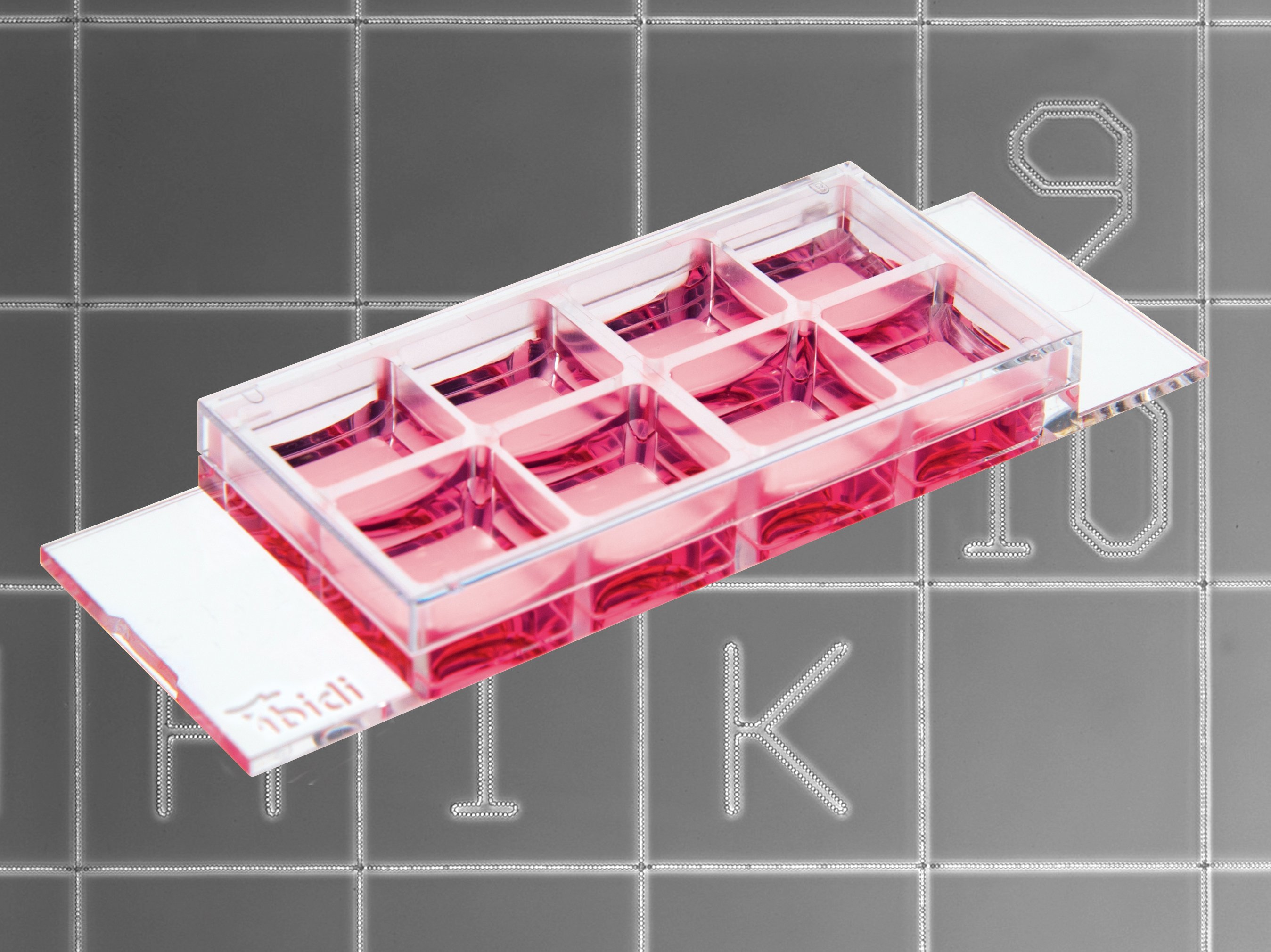 München, Deutschland, 10. Juli 2015 - ibidi bietet jetzt das µ-Slide 8 Well Grid-500 an, ein Mikroskopie-Slide mit einem eingeprägten 500 µm Gitter. In diesem Produkt kombiniert ibidi zwei seiner herausragenden Technologien: Das µ-Slide 8 Well, ibidi's beliebtestes offenes µ-Slide mit 8 unabhängigen Wells für Zellkultur und hochauflösende Mikroskopie, und das Grid-500, ein laser-geprägtes Gitter mit einem Gitterabstand von 500 µm. Damit ist das Slide ideal für das Wiederfinden und Zählen von Zellen oder Zellverbänden in kleinen Wells. Die Zellen werden durch das spezielle Kunststoff-Deckglas beobachtet. Geringe Zell- und Reagenzien-Mengen ermöglichen sehr kostengünstige Experimente in jeder einzelnen Vertiefung.
Bild:
../../img/cms/about_us/press/ibidi_pr_2015_07_8Well_Grid500.jpg
Kontaktadresse:
ibidi GmbH | Am Klopferspitz 19 | 82152 Planegg/Martinsried
Tel.: 089-520 46 17-0 | Fax: 089-520 46 17-59 | [email protected]