ibidi Product News: Discover 18 Wells for Cost-Effective Cell Culture and High-Resolution Microscopy
Published : 01/16/2020 11:19:49
Categories : Press
>> Pressemitteilung auf Deutsch lesen
Munich, Germany, January 16, 2020 – Perform high-resolution, cost-effective cell culture experiments with ibidi's latest innovative labware technology, the µ-Slide 18 Well family.
With its thin ibidi Polymer Coverslip Bottom, the µ-Slide 18 Well allows for excellent cell adhesion onto the tissue culture-treated surface. In addition, it has the highest optical quality and is ideally suited for a variety of microscopic techniques, such as widefield fluorescence, confocal microscopy, and DIC.
For scientists who perform special microscopic applications, such as TIRF and super-resolution microscopy, ibidi provides the µ-Slide 18 Well Glass Bottom with a #1.5H D 263 M Schott glass. It is also available as a sticky-Slide 18 Well without any bottom, which enables the researcher to mount any chosen substrate.
The entire µ-Slide 18 Well family is ideal for experiments with small cell numbers and low reagent volumes. The spaces between the individual well walls minimize any well-to-well crosstalk and contamination. Scientists who would like to test one of the µ-Slide 18 Well variations with their own experiments can request free samples at ibidi.com.
Image: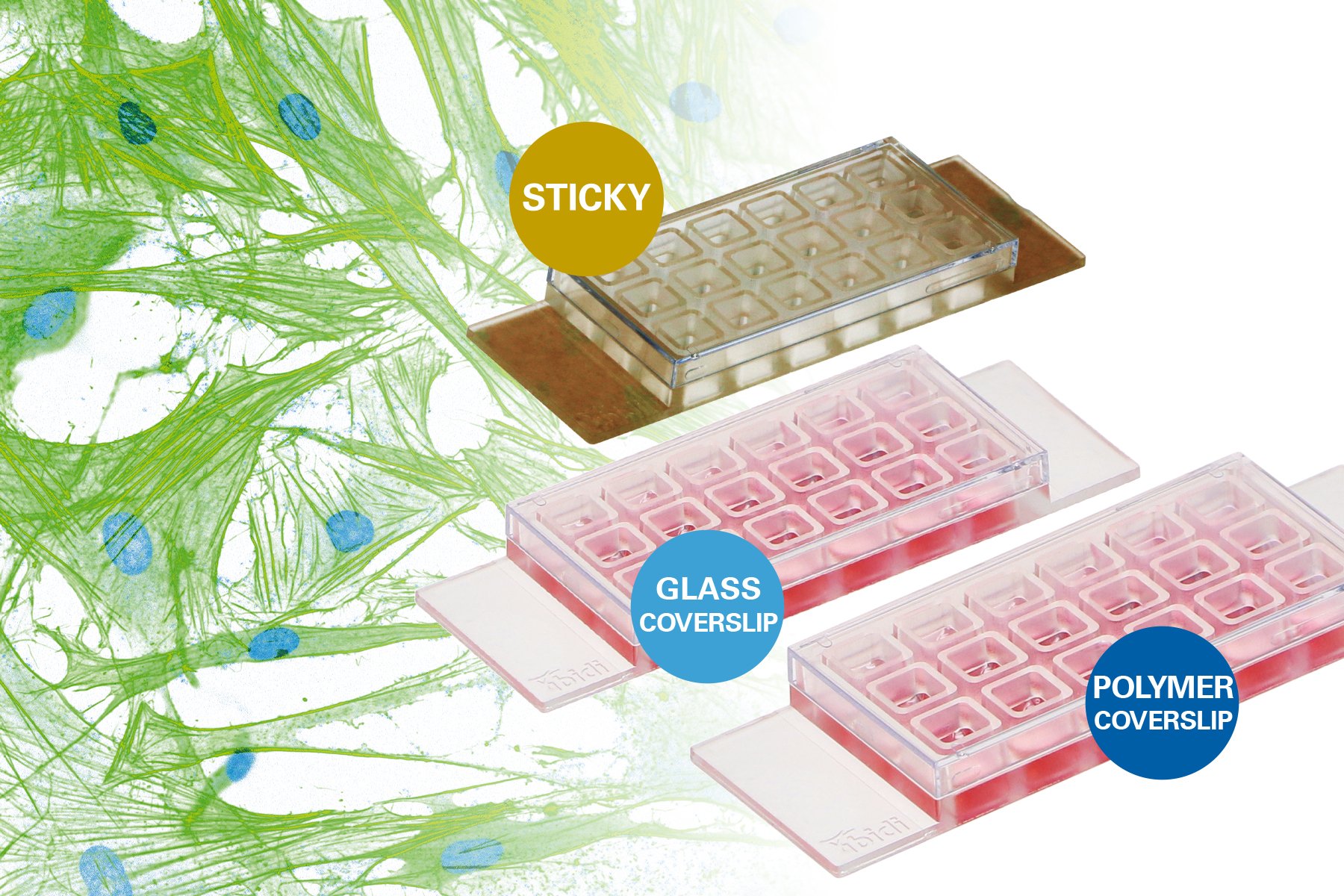 https://ibidi.com/img/cms/about_us/press/ibidi_PR_2020_01_Slide_18Well.jpg
Contact Details:
ibidi GmbH
Lochhamer Schlag 11
82166 Gräfelfing
Germany
Phone: +49 89-520 46 17-0
Fax: +49 89-520 46 17-59
[email protected]
https://ibidi.com


ibidi Produktneuheit:


18 Wells für kostengünstige Zellkultur und hochauflösende Mikroskopie

München, Deutschland, 16. Januar 2020 – Mit der µ-Slide 18 Well-Familie, der neuesten Labware-Entwicklung von ibidi, der, können ForscherInnen kostengünstige Zellkultur-Experimente und hochauflösende Mikroskopie durchführen.

Eine herausragende Besonderheit des µ-Slide 18 Well ist der dünne ibidi Polymer-Coverslip-Boden. Durch seine spezielle Beschichtung ermöglicht er eine hervorragende Zelladhäsion. Die höchste optische Qualität dieses Bodens macht das Slide ideal für eine Vielzahl von mikroskopischen Techniken, wie beispielsweise Weitfeld-Fluoreszenz, konfokale Mikroskopie und DIC.

Für spezielle Mikroskopie-Anwendungen wie TIRF und Super-Resolution, bietet ibidi das µ-Slide 18-Well Glass Bottom aus hochqualitativem #1.5H D 263 M Schott-Glas an. Außerdem ist es als sticky-Slide 18 Well ohne Boden erhältlich, so dass WissenschaftlerInnen Substrate ihrer Wahl anbringen können.

Die µ-Slide 18 Well-Familie eignet sich ideal für Experimente mit kleinen Zellzahlen und geringen Volumina an Reagenzien. Individuelle Begrenzungen zwischen den Wells minimieren Kreuzkontaminationen von Well zu Well. WissenschaftlerInnen, die eine der µ-Slide 18 Well-Variationen in ihren eigenen Experimenten testen möchten, können kostenlose Muster auf ibidi.com anfordern.
Bild: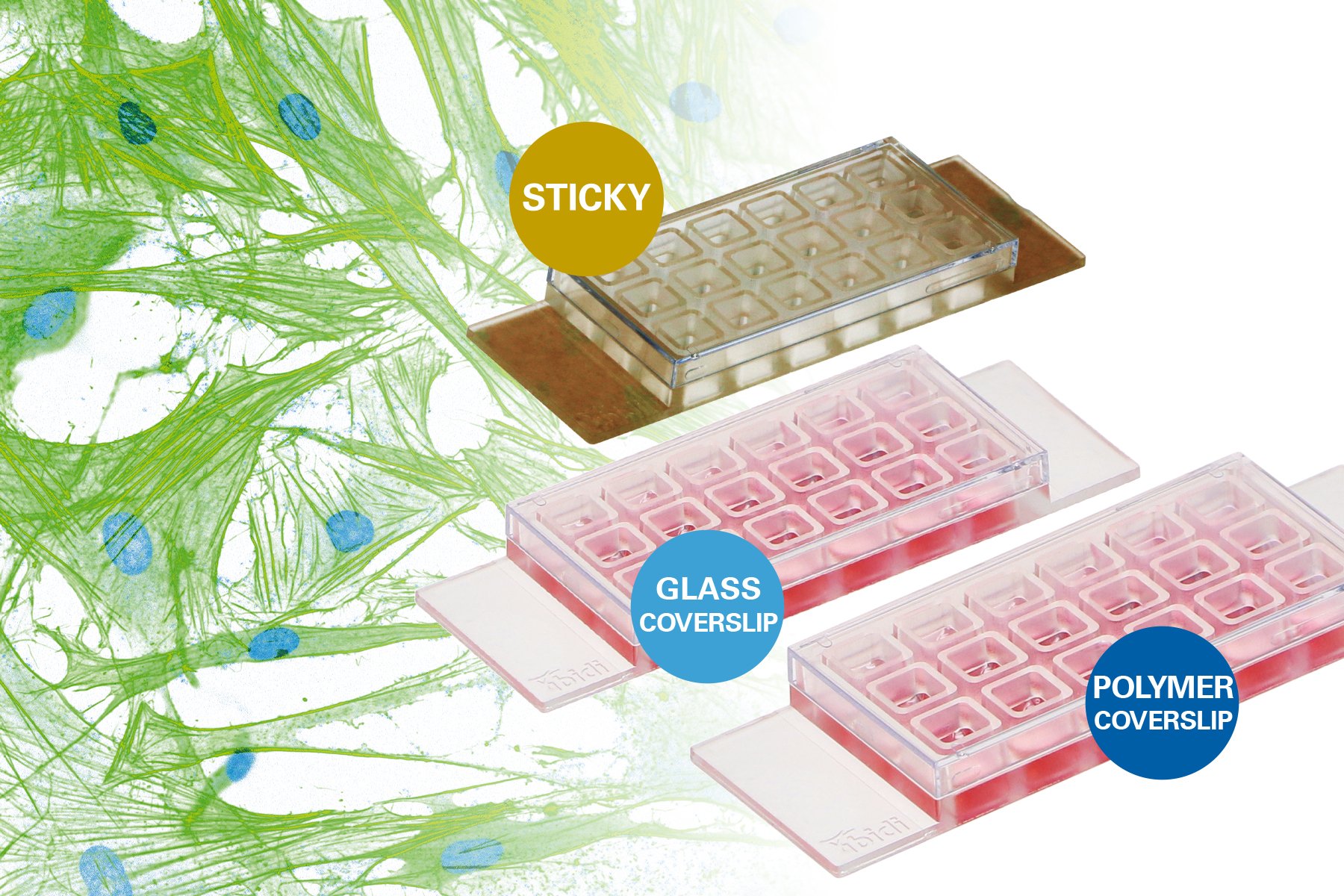 https://ibidi.com/img/cms/about_us/press/ibidi_PR_2020_01_Slide_18Well.jpg
Kontaktadresse:
ibidi GmbH
Lochhamer Schlag 11
82166 Gräfelfing
Tel.: +49 89-520 46 17-0
Fax: +49 89-520 46 17-59
[email protected]
https://ibidi.com