ibidi Product News: Defined Cell Adherence With µ-Patterning
Published : 05/26/2021 10:28:15
Categories : Press
>> Pressemitteilung auf Deutsch lesen
Munich, Germany, May 26, 2021 – Three unique micropatterned µ-Slides, created by ibidi for precisely controlled cell adhesion, are part of a new anniversary product line that celebrates their 20 years of innovation.
The ibidi µ-Patterning technology uses defined adhesion spots that are surrounded by the completely non-adhesive Bioinert surface. Adherent single cells from a cell suspension are caught by these spots, leading to spatially controlled cell adhesion. The samples can be observed through the thin ibidi Polymer Coverslip bottom, which has the highest optical quality available (comparable to glass), and is ideally suited for high-resolution microscopy.
Just unpack and start your experiment—the ibidi micropatterned slides are ready-to-use. For single cell assays, µ-Slides with Single-Cell µ-Patterns (one cell per spot) are available, where every single cell can be individually analyzed. Multi-cell assays can be performed using the µ-Slides with Multi-Cell µ-Patterns, which allow multiple cells to adhere to one single spot, thus forming 2D monolayers or 3D spheroids in a defined and controllable way. For scientists who have not yet determined the optimal pattern for their assays, ibidi has created µ-Slides with Test µ-Patterns that include 15 patterns, of different sizes and shapes, on one µ-Slide.
The innovative ibidi µ-Patterning technology is available in the µ-Slide 8 Well high or µ-Slide VI 0.4. Researchers who would like to test the µ-Patterning slides with their own applications can get trial packs of each of the products at ibidi.com/patterning.
About ibidi GmbH – ibidi.com
ibidi GmbH, located in Gräfelfing near Munich, Germany, is a leading supplier of functional cell-based assays and products for cell microscopy. The ibidi range of products offers solutions for classic cell culturing, and also complex assays (e.g., angiogenesis, chemotaxis, and wound healing). Their products help facilitate an understanding of the development of various diseases and related therapies. ibidi's customers are working in scientific institutions, industrial pharmacology, and biotechnology. Technology development at ibidi is supported by the BMBF (Bundesministerium für Bildung und Forschung). The products are sold to customers worldwide.
Image: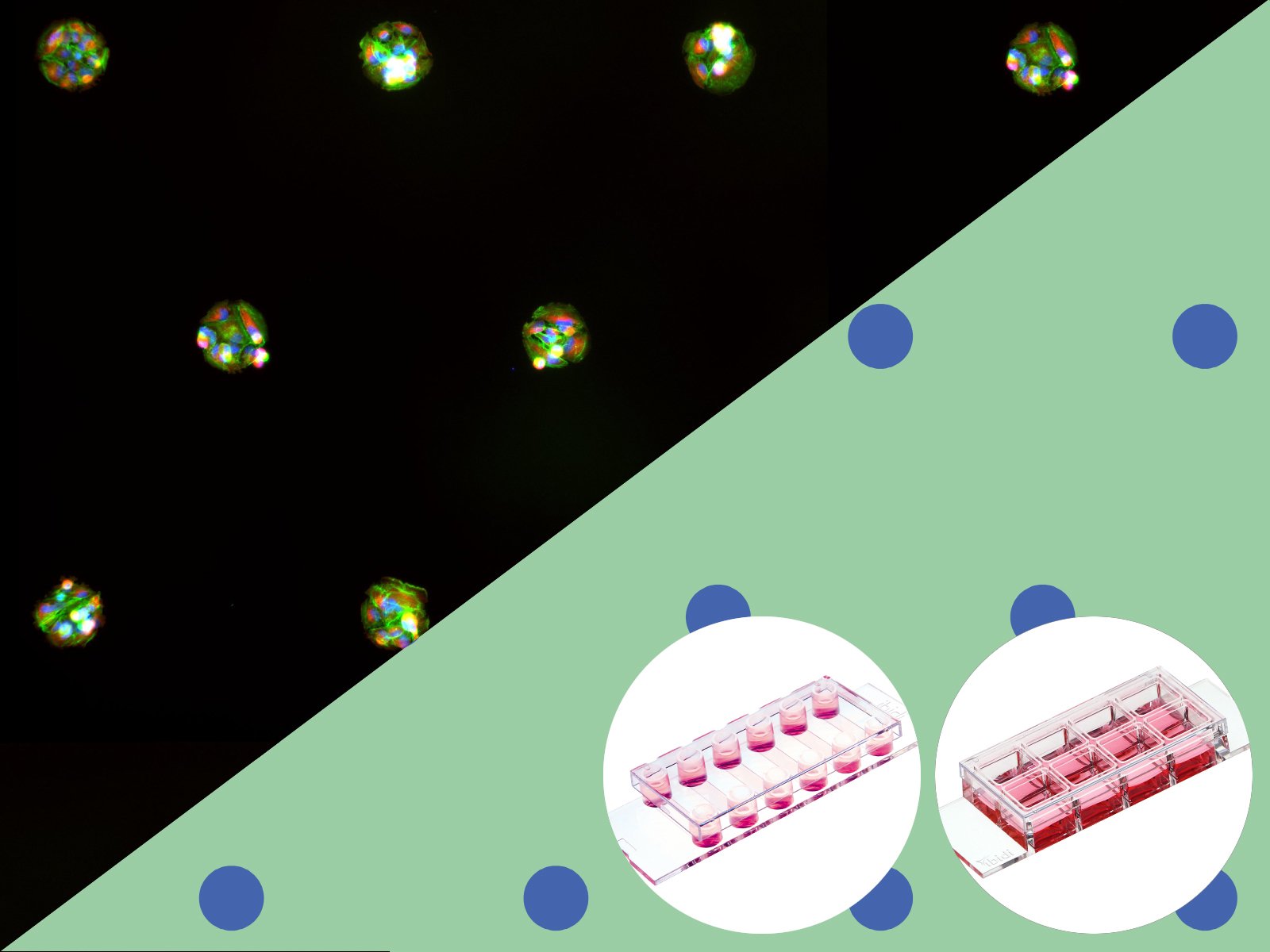 https://ibidi.com/img/cms/about_us/press/ibidi_PR_2021_05_Patterned_Slides.jpg
For further information please contact:
Dr. Susanne Seifert
ibidi GmbH
Lochhamer Schlag 11
82166 Gräfelfing
Tel.: +49 89 520 46 17 34
[email protected]
https://ibidi.com


ibidi Produktneuheit:
Definierte Zelladhäsion mit µ-Patterning
München, Deutschland, 26. Mai 2021 – ibidi feiert sein 20-jähriges Bestehen mit einer neuen Jubiläums-Produktlinie: Drei Varianten von Slides mit Micropattern ermöglichen die präzise und kontrollierte Zelladhäsion.
Die ibidi µ-Patterning-Technologie verwendet definierte Adhäsions-Spots, die von der komplett nicht-adhäsiven Bioinert-Oberfläche umgeben sind. Adhärente Einzelzellen aus einer Zellsuspension haften nur auf diesen Spots, was zu einer räumlich kontrollierten Zelladhäsion führt. Das Sample kann durch den dünnen ibidi Polymer Coverslip-Boden beobachtet werden, der die höchste verfügbare optische Qualität hat (vergleichbar mit Glas) und ideal für die hochauflösende Mikroskopie geeignet ist.
Einfach auspacken und Experiment starten: Die µ-Patterned µ-Slides von ibidi sind gebrauchsfertig. Für Single-Cell-Analysen stehen µ-Slides mit Single-Cell µ-Pattern (eine Zelle pro Spot) zur Verfügung, mit denen jede einzelne Zelle einzeln analysiert werden kann. Multi-Cell-Assays können mit den µ-Slides mit Multi-Cell µ-Patterns durchgeführt werden, die es mehreren Zellen ermöglichen, an einem einzelnen Spot zu haften und so 2D-Monolayers oder 3D-Sphäroide auf definierte und kontrollierbare Weise zu bilden. Für WissenschaftlerInnen, die noch nicht das optimale µ-Pattern für ihre Assays ermittelt haben, bietet ibidi µ-Slides mit Test-µ-Patterns, die 15 µ-Patterns unterschiedlicher Größe und Form auf einem µ-Slide enthalten.
Die innovative ibidi µ-Patterning-Technologie ist im µ-Slide 8 Well high or µ-Slide VI 0.4 verfügbar. ForscherInnen, welche die µ-Patterned Slides mit ihren eigenen Experimenten ausprobieren möchten, können unter ibidi.com/patterning Testpackungen für jedes der Produkte erhalten.
Über die ibidi GmbH – ibidi.com
Die ibidi® GmbH, München, ist ein führender Anbieter funktioneller zellbasierter Assays sowie von Produkten für die Zellmikroskopie. Die umfangreiche Reihe von Produkten bietet Lösungen für die klassische Zellkultur sowie für komplexe Assays wie z.B. Angiogenese, Chemotaxis oder Wundheilung. Durch die Produkte von ibidi wird das Verständnis von Entstehung und Behandlung unterschiedlicher Krankheiten erleichtert. Die Kunden von ibidi arbeiten weltweit in Forschungseinrichtungen, in der forschenden Pharmaindustrie und der Biotechnologie. Der Vertrieb der Produkte erfolgt weltweit.
Bild: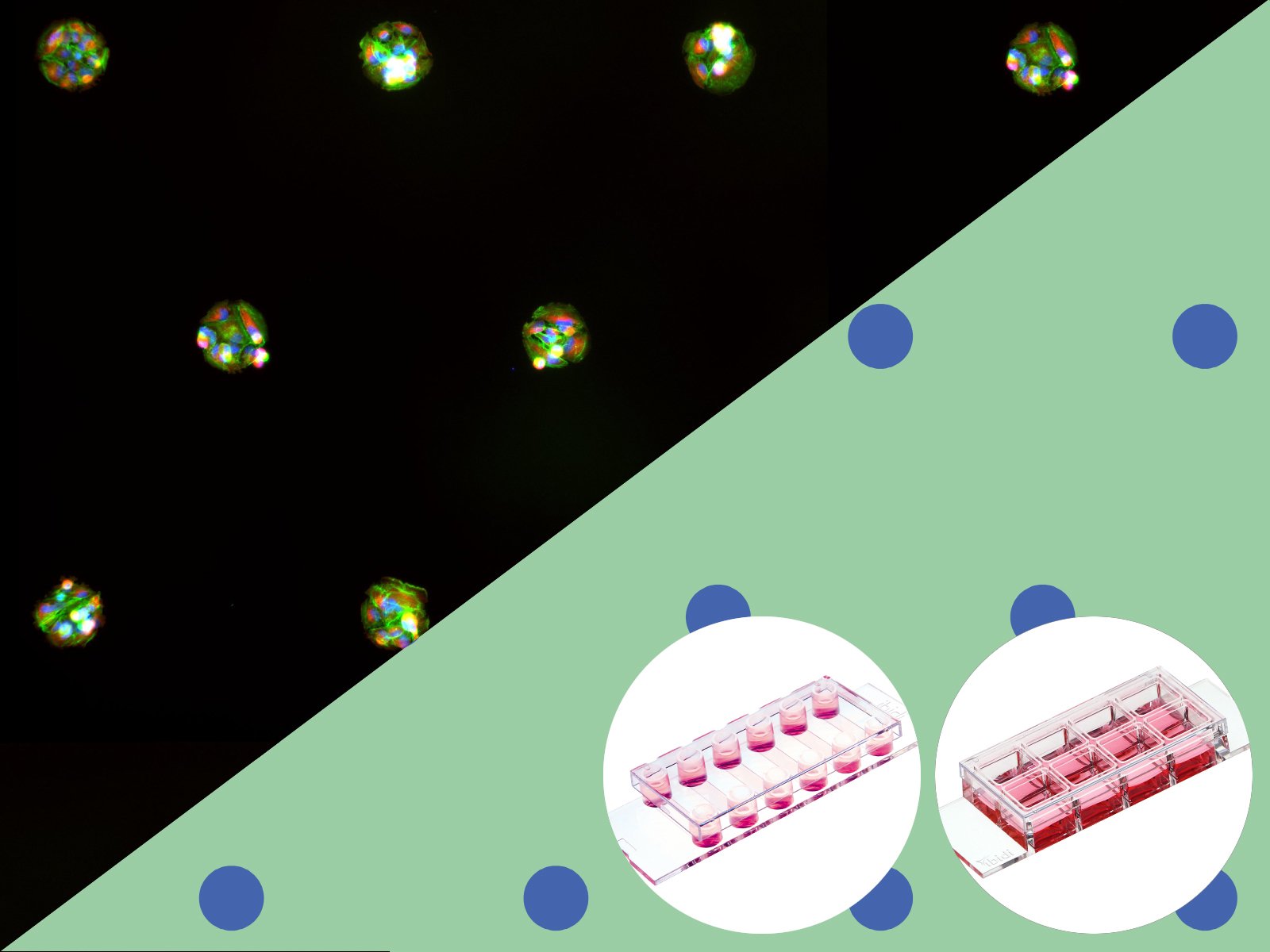 https://ibidi.com/img/cms/about_us/press/ibidi_PR_2021_05_Patterned_Slides.jpg
Um weitere Informationen zu erhalten kontaktieren Sie bitte:
Dr. Susanne Seifert
ibidi GmbH
Lochhamer Schlag 11
82166 Gräfelfing
Tel.: +49 89 520 46 17 34
[email protected]
https://ibidi.com