ibidi Product News: Culture Cells on a 3D Gel With Defined Flow
Published : 02/24/2021 12:15:00
Categories : Press
>> Pressemitteilung auf Deutsch lesen
Munich, Germany, February 24, 2021 – ibidi's new µ-Slide I Luer 3D is an innovative slide with one channel and three wells for 3D cell culture under flow.
Sample preparation is easy: fill each of the three wells with a gel (e.g., collagen, Matrigel, or fibrinogen). Then, simply seed the cells into the channel, where they will adhere to the gel. For applying defined shear stress, the slide is connected to a pump (e.g., to the ibidi Pump System). Thanks to the ibidi Polymer Coverslip on the slide's top and bottom, the cells can be imaged using high-resolution microscopy.
The µ-Slide I Luer 3D is a versatile channel slide designed for a huge variety of 3D cell culture experiments under flow. Scientists can create a cell monolayer on the gel matrix for polarization assays or transendothelial migration studies. For the simulation of blood vessels, an in vivo-like endothelial barrier can be established on the gel without any artificial filters or membranes.
Researchers who would like to test the µ-Slide I Luer 3D with their own experiments can request free samples at ibidi.com.
Image: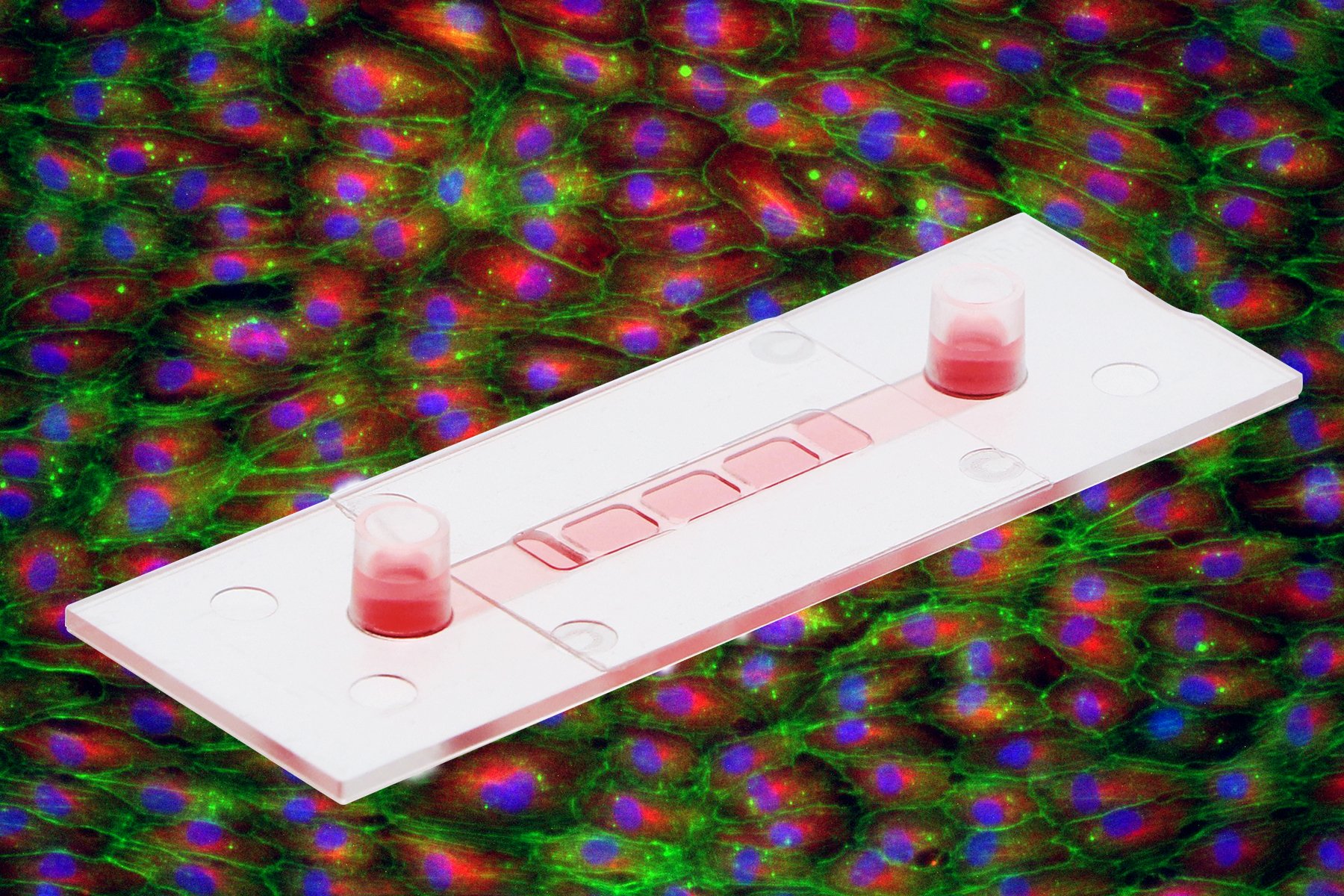 https://ibidi.com/img/cms/about_us/press/ibidi_PR_2020_07_SlideI_Luer_3D.jpg
Contact Details:
ibidi GmbH
Lochhamer Schlag 11
82166 Gräfelfing
Germany
Phone: +49 89-520 46 17-0
Fax: +49 89-520 46 17-59
[email protected]
https://ibidi.com


ibidi Produktneuheit:
Ein neues µ-Slide für 3D-Zellkultur unter Fluss
München, Deutschland, 24. Februar 2021– Das neue µ-Slide I Luer 3D von ibidi ist ein innovativer Objektträger mit einem Kanal und drei Wells zum Kultivieren von Zellen unter definiertem Fluss auf einer 3D-Gelmatrix.
Die Probenvorbereitung ist einfach: Füllen Sie jedes der drei Wells mit einem Gel (z. B. Kollagen, Matrigel oder Fibrinogen). Dann säen Sie die Zellen in den Kanal aus, wo sie auf dem Gel adhärieren. Zum Anlegen von definiertem Fluss wird das Slide mit einer Pumpe (z.B. mit dem ibidi Pump System) verbunden. Dank des ibidi Polymer Coverslip auf der Ober- und Unterseite des Slides können die Zellen mit hochauflösender Mikroskopie analysiert werden.
Das µ-Slide I Luer 3D wurde für eine Vielzahl von 3D-Zellkulturexperimenten unter Fluss entwickelt. WissenschaftlerInnen können einen Zell-Monolayer auf der Gelmatrix für Polarisationstests oder transendotheliale Migrationsstudien kultivieren. Für die Simulation von Blutgefäßen kann eine physiologische Endothelbarriere auf dem Gel ohne künstliche Filter oder Membranen hergestellt werden.
ForscherInnen, die das µ-Slide I Luer 3D mit eigenen Experimenten testen möchten, können bei ibidi.com kostenlose Muster anfordern.
Bild: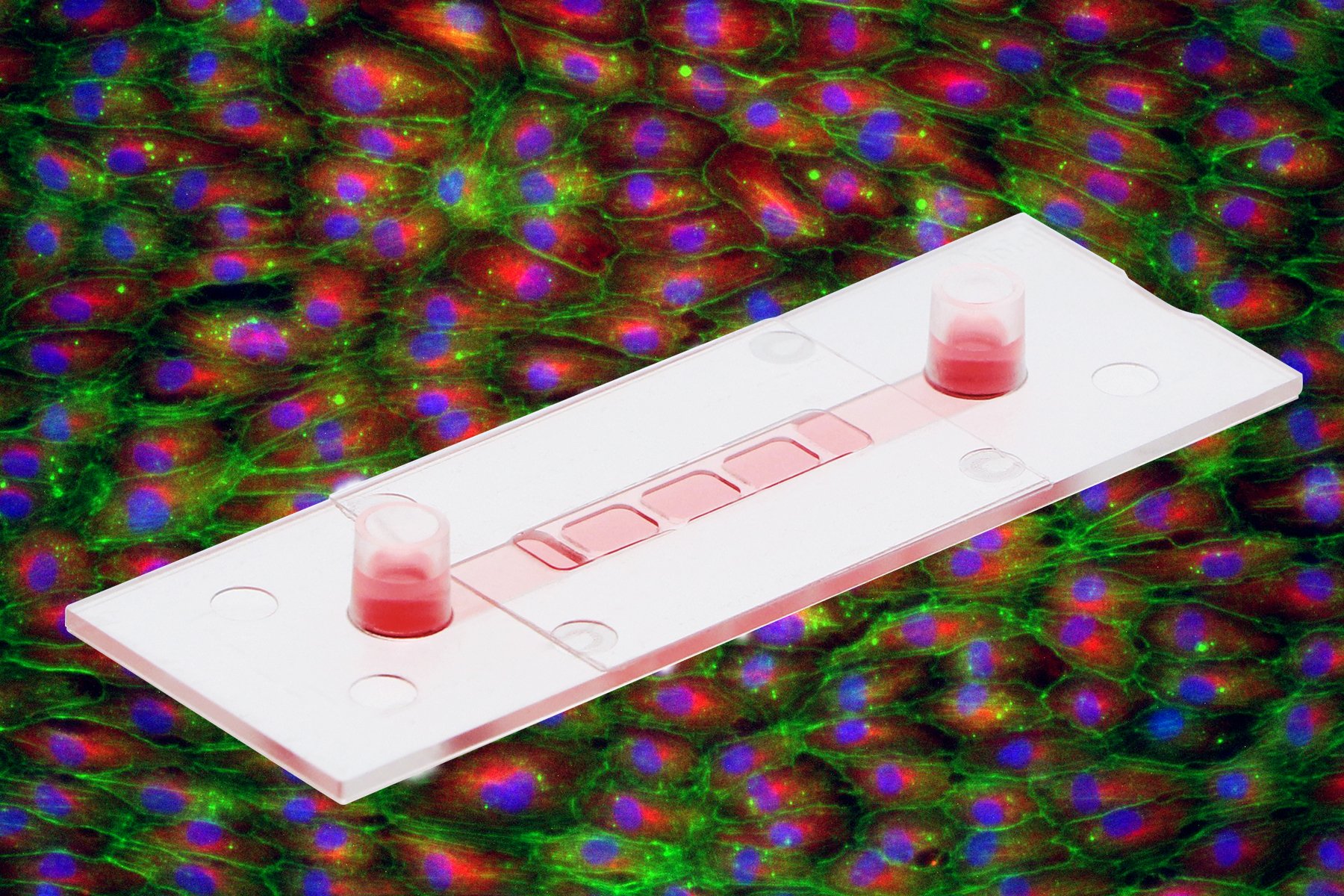 https://ibidi.com/img/cms/about_us/press/ibidi_PR_2020_07_SlideI_Luer_3D.jpg
Kontaktadresse:
ibidi GmbH
Lochhamer Schlag 11
82166 Gräfelfing
Tel.: +49 89-520 46 17-0
Fax: +49 89-520 46 17-59
[email protected]
https://ibidi.com