ibidi Product News: Combining High Resolution With High Throughput
Published : 09/26/2018 09:30:30
Categories : Press
>> Pressemitteilung auf Deutsch lesen
Munich, Germany, October 9, 2018 – Lab automatization and high throughput screening are being raised to the next level with ibidi's latest labware development, the µ-Plate 384 Well Clear.
This novel microtiter plate combines automated cell cultivation with high-resolution microscopy. The flat, thin polymer coverslip bottom allows for excellent cell adhesion onto the tissue culture-treated surface. For the highest quality images, the optical properties of the polymer bottom are comparable to those of glass. The innovative µ-Plate 384 Well Clear helps researchers in the automated laboratory save time and money when performing diverse microscopy techniques without any disturbing autofluorescence.
With a 50 µl volume per well, the µ-Plate 384 Well Clear is ideally suited for high throughput applications. It meets all of the requirements of the ANSI/SLAS standard, and is therefore compatible with various pipetting robots, imaging systems, and microplate readers. Scientists who would like to test the µ-Plate 384 Well Clear in their own experiments can request free samples at ibidi.com.
Image: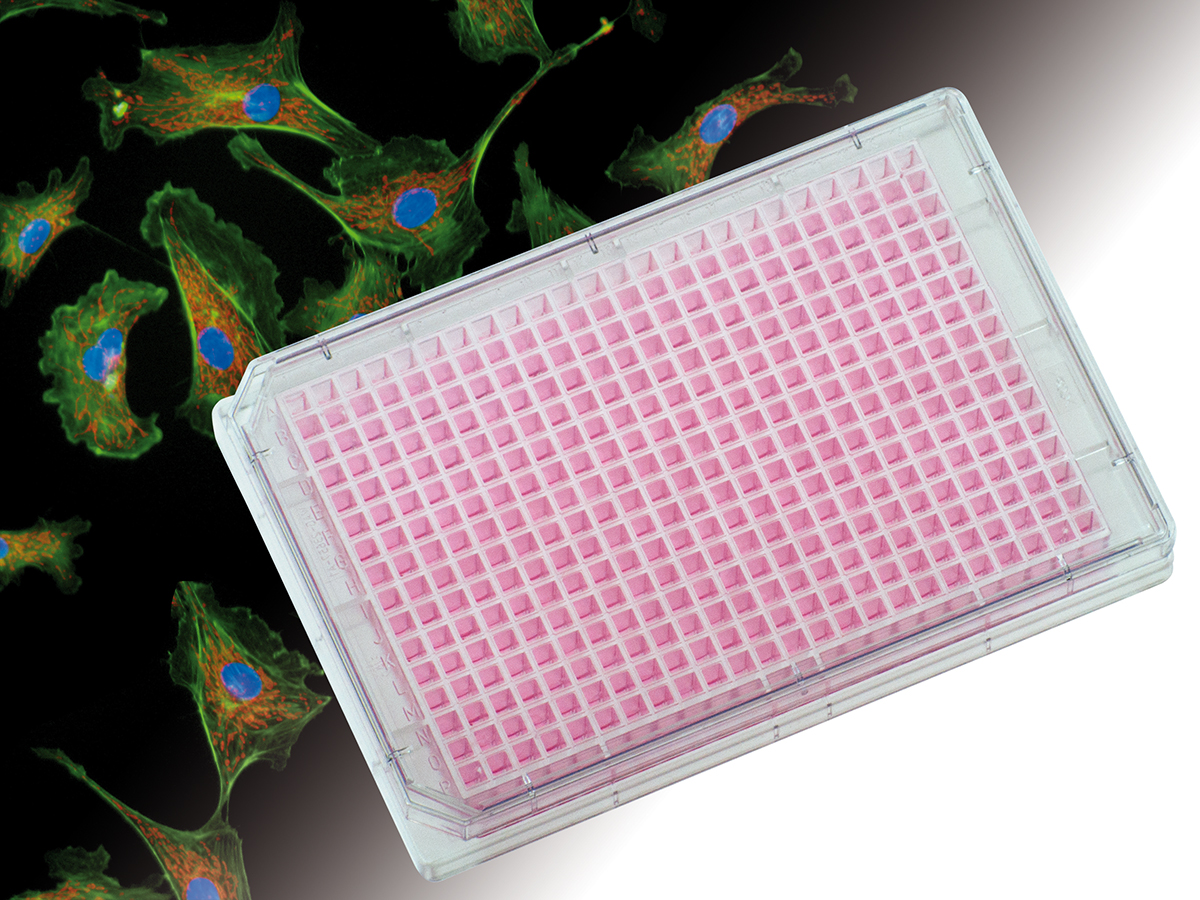 https://ibidi.com/img/cms/about_us/press/ibidi_pr_2018_10_Plate_384_Well_Clear.jpg
Contact Details:
ibidi GmbH
Am Klopferspitz 19
82152 Martinsried
Germany
Phone: +49 89-520 46 17-0
Fax: +49 89-520 46 17-59
[email protected]
ibidi.com

ibidi Produktneuheit:
Hochauflösend im Hochdurchsatz
München, Deutschland, 9. Oktober 2018 – Mit der µ-Plate 384 Well Clear geht ibidi, der Spezialist für Zellkultur und Mikroskopie, einen Schritt weiter in Richtung Hochdurchsatz-Screening und Laborautomatisierung.
Die neuartige Mikrotiterplatte vereint automatisierte Zellkultivierung und hochauflösende Mikroskopie. Ein besonderes Detail ist der dünne, flache Boden aus Hochleistungspolymer: Seine spezielle Beschichtung ermöglicht hervorragende Zelladhäsion. Weiterhin zeigt das Polymer die gleichen exzellenten optischen Eigenschaften wie Glas und erfüllt damit alle Voraussetzungen für hochqualitatives Imaging. Mit der innovativen µ-Plate 384 Well Clear können WissenschaftlerInnen im automatisierten Labor zeit- und kostensparend Experimente durchführen und dabei diverse Mikroskopietechniken einsetzen – ohne störende Autofluoreszenz.
Die µ-Plate 384 Well Clear mit 50 µl Testvolumen eignet sich ideal für Hochdurchsatz-Applikationen: Sie erfüllt alle Anforderungen des ANSI/SLAS Standards und ist somit kompatibel mit verschiedenen, Imaging-Systemen, Pipettierrobotern und Mikroplattenlesern. Um die µ-Plate 384 Well Clear zu testen, können ForscherInnen auf ibidi.com kostenlose Muster anfordern.
Bild: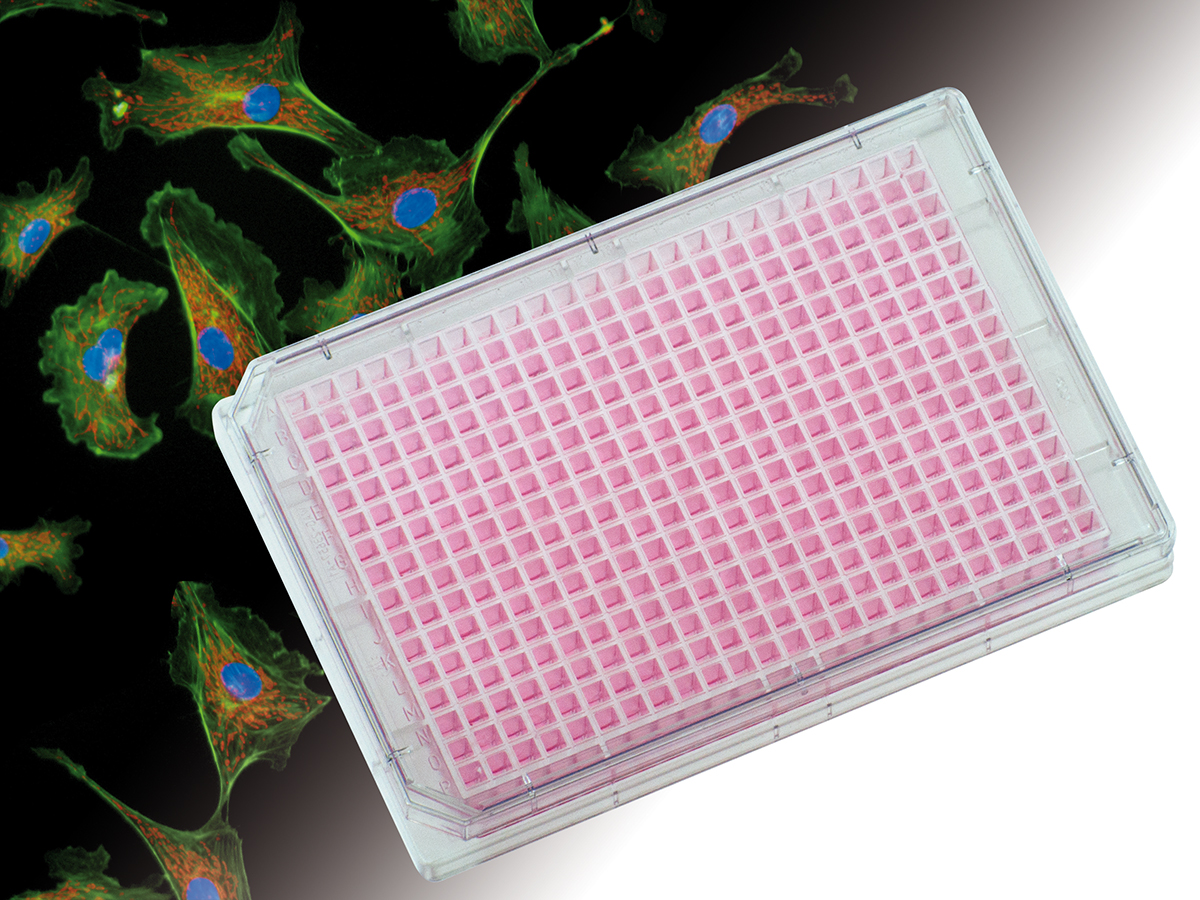 https://ibidi.com/img/cms/about_us/press/ibidi_pr_2018_10_Plate_384_Well_Clear.jpg
Kontaktadresse:
ibidi GmbH
Am Klopferspitz 19
82152 Martinsried
Tel.: +49 89-520 46 17-0
Fax: +49 89-520 46 17-59
[email protected]
ibidi.com