ibidi is a Top Winner in the 2012/13 German Economy Innovation Award Competition
Published : 03/11/2013 14:14:52
Categories : Press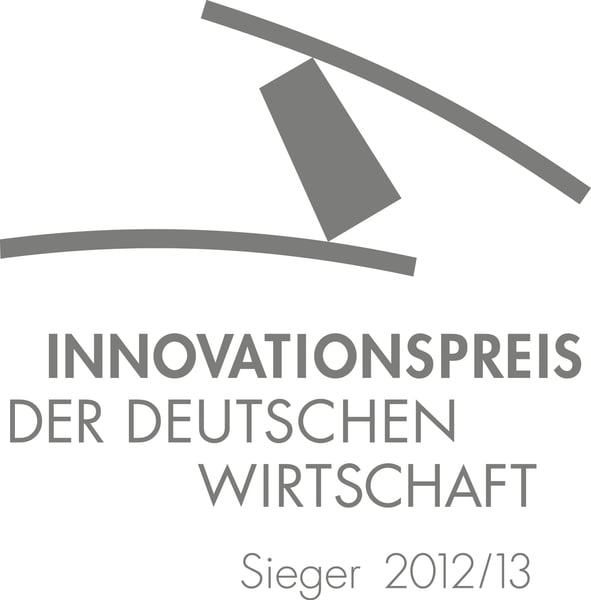 Munich, Germany, March 11, 2013 – ibidi GmbH received this year's "Innovationspreis der Deutschen Wirtschaft" (German Economy Innovation Award), in the "Medium-Sized Business" category, for its unique cell biochips made from high-performance polymers. The prize, awarded every year since 1980, acknowledges the most important scientific, technical, entrepreneurial, and intellectual innovations. Close to 300 companies competed this year, in four categories, to win this coveted prize, which is given out under the patronages of the German Ministry for Research and Education and the German Ministry for Economy and Technology.
With the development of the new cell biochips, ibidi has made it possible, for the first time, to use plastic as a material for bio-slides that can simulate an organ-like environment. "A deeper knowledge of the complex behavior of cells is important for the research into autoimmune diseases or cancer. To realize a product for the marketplace which will slow down the spread of these diseases, is our incentive", says Dr. Roman Zantl, General Manager and Head of Research and Development (R&D) at ibidi GmbH. "To receive this special recognition from the German Economy Innovation Award is a great honor for all of ibidi's employees and highlights their effforts. Only by creating and maintaining a close working relationship between the R&D, production, marketing, sales, and administration divisions, can our innovations be successful."
ibidi's cell biochips have also been acknowledged in more than 1,500 technical publications. With its plastic slides for live cell analytics, the company is leading the worldwide market in this area.
Technology development at ibidi is supported by the BMBF (Bundesministerium für Bildung und Forschung). Within the scope of joint research projects, ibidi continues to participate in the priority programs, "KMU-Innovative", "Optical Technologies (Biophotonics)", and "Midi-Wing (Material innovation for industry and society)", all of which are run by the BMBF. "Without this intensive support for our research activities, our fundamental innovations would not have been possible," declares Dr. Valentin Kahl, Co-Founder and General Manager at ibidi GmbH.
ibidi® GmbH, located in Martinsried near Munich, Germany, is a leading supplier of functional, cell-based assays, and products for cell microscopy. ibidi's range of products offers solutions for classic cell culturing, and also complex assays (e.g., angiogenesis, chemotaxis, and wound healing). Their products help facilitate an understanding of the development of various diseases and related therapies. ibidi's customers are working in scientific institutions, industrial pharmacology, and biotechnology. The products are sold to customers worldwide.
For more information please contact:
Dr. Susanne Seifert
ibidi GmbH
Am Klopferspitz 19
82152 Planegg / Martinsried
Tel.: +49 89 520 46 17 34
[email protected]
---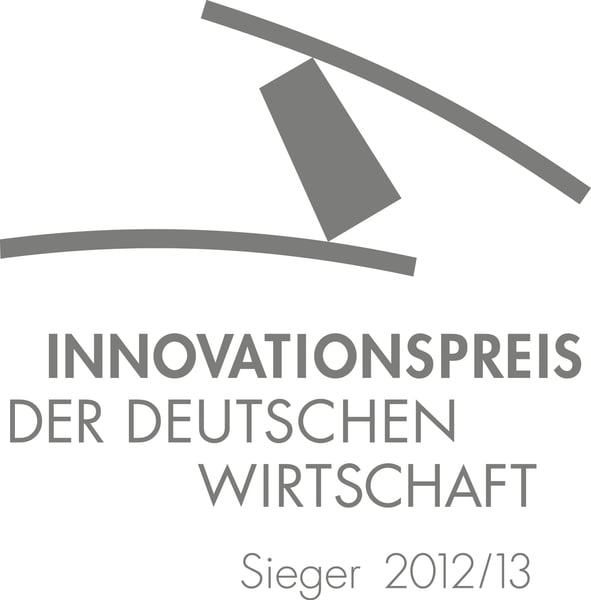 Ausgezeichnet: ibidi ist Sieger des Innovationspreises der deutschen Wirtschaft 2012/13
München, Deutschland, 11. März 2013 – Für ihre Zellbiochips aus Hochleistungspolymeren ist die ibidi GmbH in der Kategorie "Mittelständische Unternehmen" mit dem Innovationspreis der deutschen Wirtschaft ausgezeichnet worden. Die Auszeichnung, die im Rahmen einer festlichen Veranstaltung bereits zum 32. Mal vergeben wurde, würdigt die bedeutendsten wissenschaftlichen, technischen, unternehmerischen und geistigen Innovationen. In diesem Jahr hatten sich fast 300 Unternehmen in vier Kategorien um den begehrten Preis beworben, der unter der Schirmherrschaft der beiden Bundesministerien für Bildung und Forschung sowie Wirtschaft und Technologie steht.
Die ibidi GmbH hat es erstmalig möglich gemacht, dass Kunststoff als Material für Bioträger zur Simulation eines organrealen Umfelds verwendet werden kann. "Das Wissen über das komplexe Verhalten von Zellen ist wichtig für die Erforschung von Autoimmunerkrankungen oder Krebs. Dass es irgendwann ein Produkt auf dem Markt geben könnte, das die Ausbreitung solcher Krankheiten verlangsamt, ist unser Ansporn", sagte Dr. Roman Zantl, Geschäftsführer und Leiter Forschung & Entwicklung (F&E) der ibidi GmbH. "Die Auszeichnung mit dem Innovationspreis der Deutschen Wirtschaft ist für uns eine große Ehre. Damit wird die Leistung unserer Mitarbeiter gewürdigt. Nur durch die konstruktive Zusammenarbeit aller Bereiche F&E, Produktion, Marketing, Vertrieb und Verwaltung konnten unsere Innovationen auf dem Markt erfolgreich werden."
Auf die Zellbiochips von ibidi reagierte die Fachliteratur mit bereits über 1.500 Veröffentlichungen. Das Unternehmen hat mit seinen Kunststoffträgern für die Lebendzellanalytik die weltweite Martkführerschaft auf dem Gebiet erreicht.
Die Technologie von ibidi wurde durch das BMBF gefördert. So war und ist ibidi unter anderem in den Schwerpunktprogrammen "KMU-Innovativ", "Optische Technologien (Biophotonik)" sowie "Midi-Wing (Werkstoffinnovation für Industrie und Gesellschaft)" des BMBF im Rahmen von Verbundprojekten engagiert. "Ohne die Förderprojekte des Freistaates Bayern und die unterschiedlichen Verbundprojekte, finanziert durch das BMBF, wären unsere grundlegenden Innovationen nicht möglich gewesen", erklärt dazu Dr. Valentin Kahl, Geschäftsführer der ibidi GmbH.
Die ibidi® GmbH, München, ist ein führender Anbieter funktioneller zellbasierter Assays sowie von Produkten für die Zellmikroskopie. Die umfangreiche Reihe von Produkten bietet Lösungen für die klassische Zellkultur sowie für komplexe Assays wie z.B. Angiogenese, Chemotaxis oder Wundheilung. Durch die Produkte von ibidi wird das Verständnis von Entstehung und Behandlung unterschiedlicher Krankheiten erleichtert. Die Kunden von ibidi arbeiten weltweit in Forschungseinrichtungen, in der forschenden Pharmaindustrie und der Biotechnologie. Der Vertrieb der Produkte erfolgt weltweit.
Pressekontakt:
Dr. Susanne Seifert
ibidi GmbH
Am Klopferspitz 19
82152 Planegg / Martinsried
Tel.: +49 89 520 46 17 34
[email protected]