Get Further by Working Together: ibidi is Recognized as One of Germany's Collaborative
Published : 06/09/2016 10:18:40
Categories : Press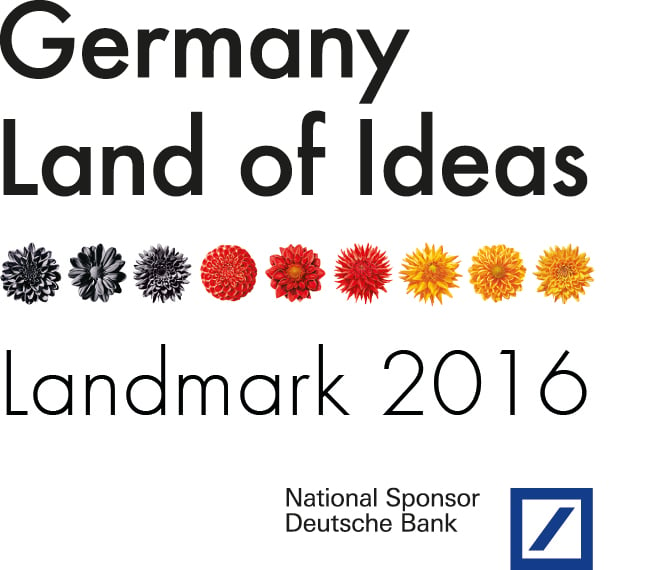 Munich, June 09, 2016. With their innovative, joint project "ibidi–Analysis of Living Cells", ibidi GmbH became a top finalist in the German, nation-wide competition, "Deutschland: Land der Ideen 2016 (Germany, Land of Ideas 2016)". This year's contest goal was to find and reward companies and organizations that create value by working with others, and ibidi teamed up with various partners to expand their knowledge of live cell imaging techniques.
In 2015, ibidi developed the µ-Slide CorrSight™ Live, the product that earned the award, which correlates the molecular specificity of light microscopy with the high structural resolution of electron microscopy. This finally makes it possible to accurately visualize cell and tissue structures with both techniques. "For the development of this type of product, the intensive collaboration of specialists from various disciplines is necessary," explains Dr. Roman Zantl, Head of Research & Development at ibidi. "We are pleased that one of ibidi's many collaborations, and our commitment to our customers in medicine and biotechnology, has been acknowledged." ibidi was rewarded with a spot in the top 100 (from all contest categories) out of around 1000 applicants, and will now compete for one of six, final awards—one outstanding project from each category—in November.
Big Opportunities for Award Recipients
The "Deutschland: Land der Ideen 2016" competition celebration kicked-off on June 7, in Berlin, with an extensive networking event where all awardees could meet, network, and swap ideas. In addition, each top 100-winner will celebrate with an individual award ceremony, and will receive an official document signed by the German Federal President. ibidi is set to receive this document on October 6 in Munich. The announcement of the final, six national winners take place in Frankfurt/Main in November.
Engaged Partners: "Deutschland: Land der Ideen" and the Deutsche Bank
"Deutschland: Land der Ideen" is a collective initiative involving the German Federal Government and the German economy, represented by the BDI (Bundesverband der Deutschen Industrie). The Deutsche Bank has been a national sponsor since 2006. The goal of this partnership is to make German innovations more visible nationally and abroad, and to also strengthen the economic potential and the sustainability of various locations within the country.
ibidi® GmbH, located in Martinsried near Munich, Germany, is a leading supplier of functional, cell-based assays, and products for cell microscopy. ibidi's range of products offers solutions for classic cell culturing, and also complex assays (e.g., angiogenesis, chemotaxis, and wound healing). Their products help facilitate an understanding of the development of various diseases and related therapies. Technology development at ibidi is supported by the BMBF (Bundesministerium für Bildung und Forschung) and the BayTP (Bayerisches Technologieförderungs-Programm) .ibidi's customers are working in scientific institutions, industrial pharmacology, and biotechnology. The products are sold to customers worldwide.
Contact:
Dr. Susanne Seifert
ibidi GmbH
Am Klopferspitz 19
82152 Planegg / Martinsried
Tel.: +49 89 520 46 17 34
[email protected]
---
Die Gemeinschaft macht's: ibidi ist "Ausgezeichneter Ort" im Land der Ideen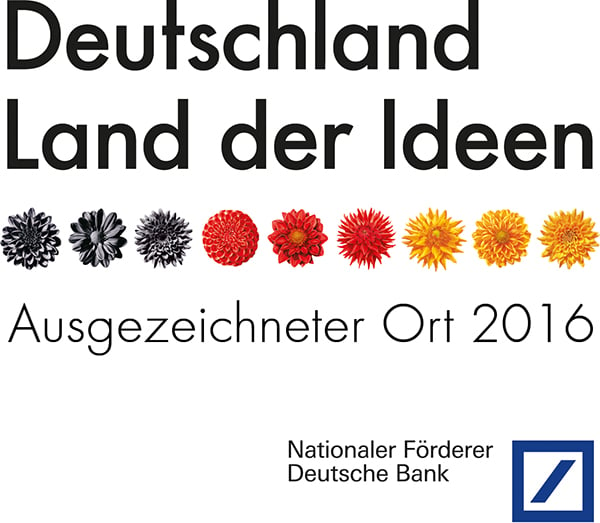 München, 09. Juni 2016. Mit dem Projekt "ibidi – Analyse lebender Zellen" gehört die ibidi GmbH zu den 100 glücklichen Preisträgern des Wettbewerbs "Ausgezeichnete Orte im Land der Ideen" 2016. Unter dem Motto "NachbarschafftInnovation – Gemeinschaft als Erfolgsmodell" liefert das Projekt eine überzeugende Antwort auf die Frage, wie gemeinschaftliches Handeln innovative Lösungen für Herausforderungen von morgen bieten kann. Mit dem Wettbewerb würdigen die Initiative "Deutschland – Land der Ideen" und die Deutsche Bank zukunftsweisende Ideen, die die Potenziale von Nachbarschaft im Sinne von Gemeinschaft, Kooperation und Vernetzung nutzen und so einen gesellschaftlichen Mehrwert zur Lösung von gegenwärtigen oder künftigen Herausforderungen schaffen.
Unter rund 1.000 Bewerbungen wurde ibidi von einer hochkarätigen Jury ausgewählt. Das im Jahr 2015 neu entwickelte µ-Slide CorrSight™ Live, für das ibidi mit dem Preis ausgezeichnet wurde, verbindet die molekulare Genauigkeit der Lichtmikroskopie mit der hohen strukturellen Auflösung der Elektronenmikroskopie. Dies ermöglicht es, Zell- und Gewebestrukturen mit Hilfe beider Techniken exakt darzustellen. "Für die Entwicklung eines solchen Produktes ist die intensive Zusammenarbeit von Spezialisten aus verschiedensten benachbarten Disziplinen erforderlich", erläutert Dr. Roman Zantl, Leiter der Forschung & Entwicklung bei ibidi. "Wir freuen uns, dass mit dieser Auszeichnung unser Engagement zum Nutzen unserer Kunden in der Biotechnologie und Medizin gewürdigt wird."
"Die Preisträger des diesjährigen Wettbewerbes haben gezeigt, dass in Gemeinschaft, Partnerschaft und Zusammenarbeit das Geheimnis von Erfolg liegt. Sie sind Vorbilder einer offenen, innovativen und starken Gesellschaft in Deutschland. Ihre ausgezeichneten Projekte machen Mut und sind ein Beleg für lebendige Nachbarschaft in all ihren Facetten", gratuliert Jürgen Fitschen, Mitglied des Präsidiums des Deutschland - Land der Ideen e.V. Ulrich Grillo, Präsident des Bundesverbands der Deutschen Industrie e.V. (BDI) und Vorsitzender des Deutschland – Land der Ideen e.V., ergänzt: "Angesichts komplexer Herausforderungen wie Globalisierung oder Migration müssen wir künftig in allen Feldern noch stärker auf Vernetzung und Kooperation setzen. Die ,Ausgezeichneten Orte' im Land der Ideen leisten einen wichtigen Beitrag, gemeinsam Wege für die Zukunft zu finden."
Große Aufmerksamkeit für Preisträger
Für die "Ausgezeichneten Orte 2016" startete das Wettbewerbsjahr am 7. Juni mit einem großen Netzwerktreffen in Berlin, bei dem sich alle Preisträger kennenlernen, vernetzen und über ihre Projekte austauschen konnten. Von Juni bis Dezember feiert jeder Preisträger eine individuelle Preisverleihung und erhält zu diesem Anlass seine von Bundespräsident Joachim Gauck unterzeichnete Urkunde. Die ibidi GmbH wird am 6. Oktober 2016 ihre Urkunde erhalten. Im Oktober startet die deutschlandweite Wahl des Publikumssiegers. Der feierliche Preisträgerempfang in Frankfurt am Main im November, bei dem die mit Spannung erwartete Bekanntgabe der sechs Bundessieger – ein herausragendes Projekt in jeder Kategorie – erfolgt, rundet das Wettbewerbsjahr ab.
Engagierte Partner: "Deutschland – Land der Ideen" und die Deutsche Bank
"Deutschland – Land der Ideen" ist die gemeinsame Standortinitiative der Bundesregierung und der deutschen Wirtschaft, vertreten durch den BDI. Die Deutsche Bank ist seit 2006 Partner und Nationaler Förderer des Wettbewerbs "Ausgezeichnete Orte im Land der Ideen". Ziel ist es, Innovationen aus Deutschland im In- und Ausland sichtbar zu machen und die Leistungskraft und Zukunftsfähigkeit des Standorts zu stärken.
Die ibidi® GmbH, München, ist ein führender Anbieter funktioneller zellbasierter Assays sowie von Produkten für die Zellmikroskopie. Die umfangreiche Reihe von Produkten bietet Lösungen für die klassische Zellkultur sowie für komplexe Assays wie z.B. Angiogenese, Chemotaxis oder Wundheilung. Durch die Produkte von ibidi wird das Verständnis von Entstehung und Behandlung unterschiedlicher Krankheiten erleichtert. Die Kunden von ibidi arbeiten weltweit in Forschungseinrichtungen, in der forschenden Pharmaindustrie und der Biotechnologie. Die Technologie von ibidi wird in zahlreichen BMBF-Projekten und BayTP-Projekten des Freistaats Bayern gefördert. Der Vertrieb der Produkte erfolgt weltweit.
Pressekontakt:
Dr. Susanne Seifert
ibidi GmbH
Am Klopferspitz 19
82152 Planegg / Martinsried
Tel.: +49 89 520 46 17 34
[email protected]